Tuesday 15th July 2014
Last weekend, the 12th and 13th of July, the Heveningham Hall Country Fair was held. It sounded like a fine day out so Zoe and I went on the Sunday. We were quite fortunate with the weather – although it was raining pretty hard on the way, making driving along some single-track country roads somewhat more exciting than usual, by the time we reached the Fair the skies had cleared somewhat, giving way to a humid heat.
The trip was also an excellent chance for me to try out my Voigtländer 25mm f/4 Snapshot-Skopar (not made any more, having been replaced by the Color-Skopar, which is basically the same lens but without the focus detents), on my Fuji X-E1. I brought my Fuji 18 – 55 with me as 'backup', but ended up not using it.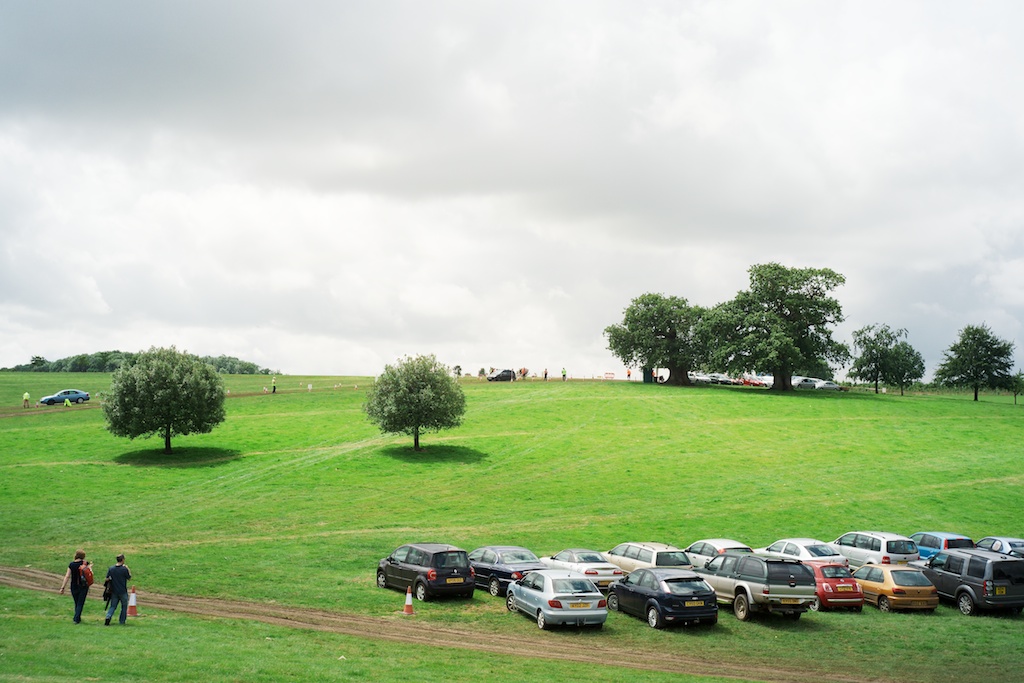 Driving on muddy hills: also rather exciting.
We had no particular plan in mind, so we just wandered around aimlessly through the lovely and well-kept gardens.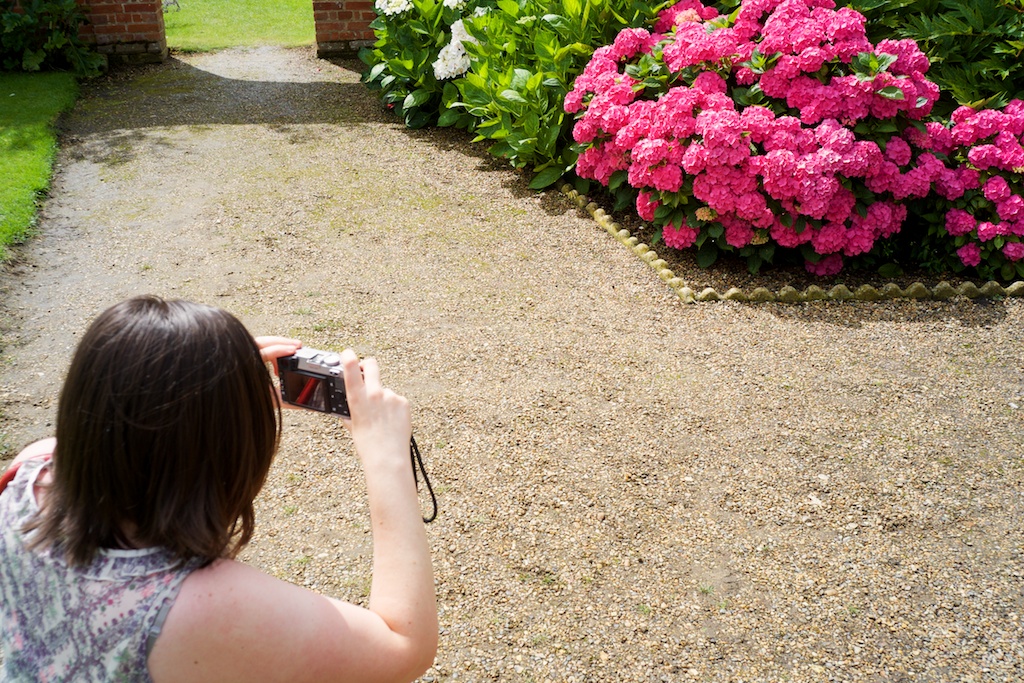 Zoe photographing some flowers.
We went that way, but we never did see any oranges.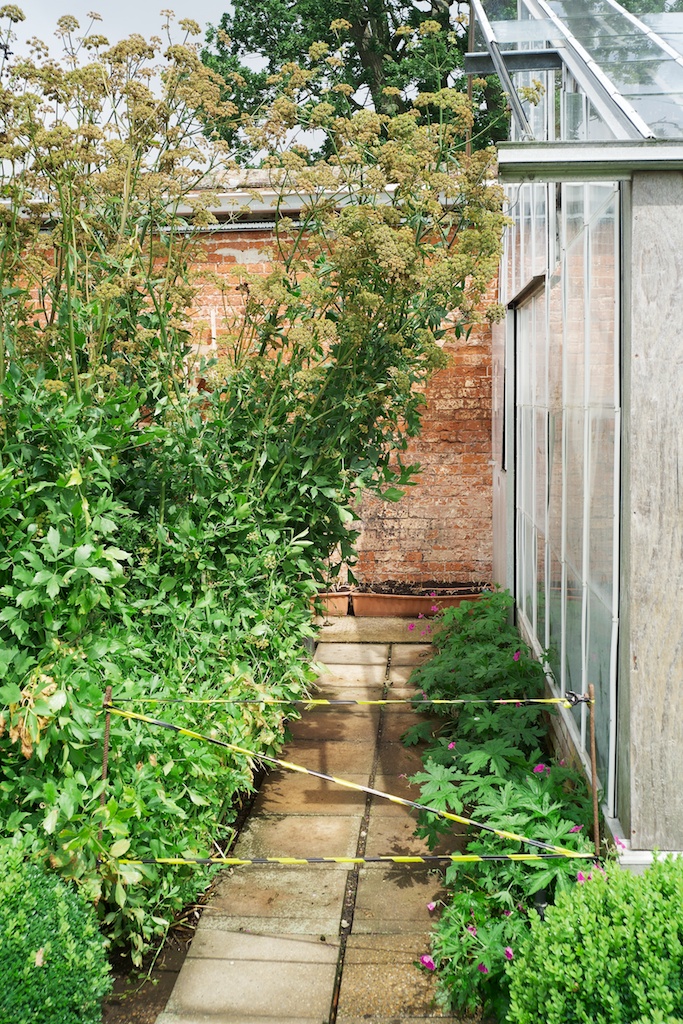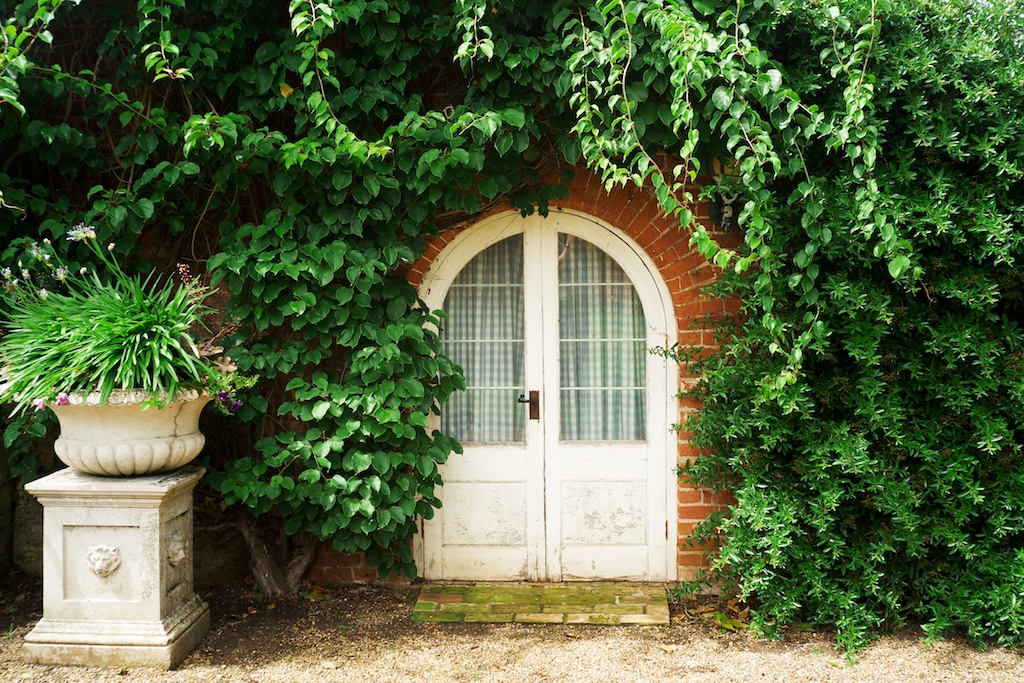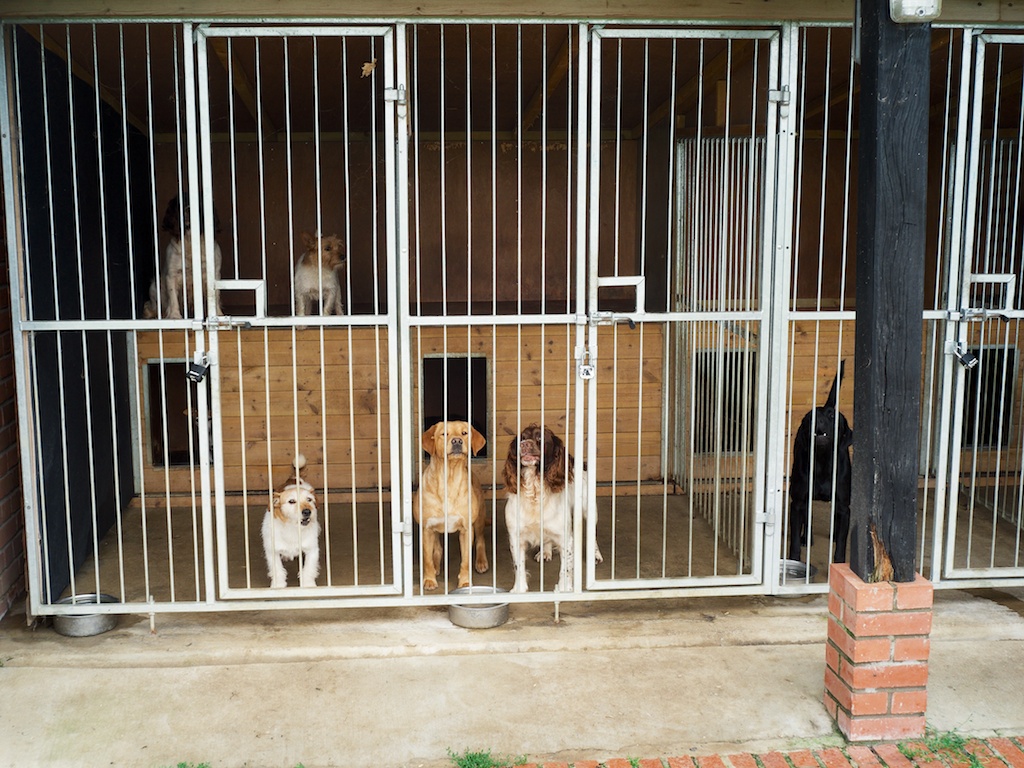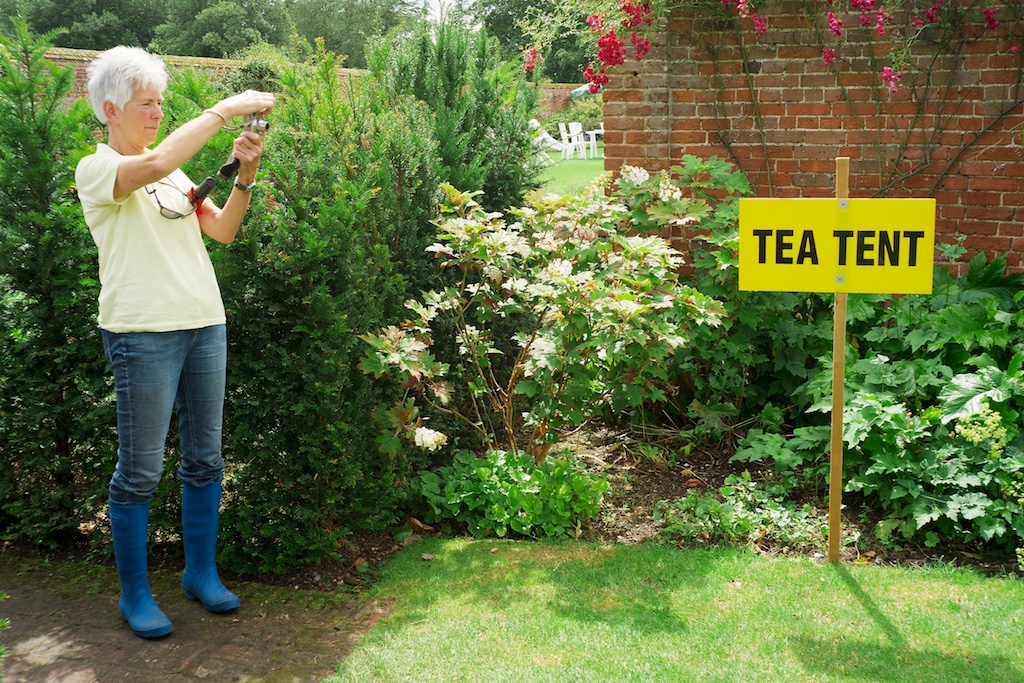 She was actually photographing her friend who was like 50m away.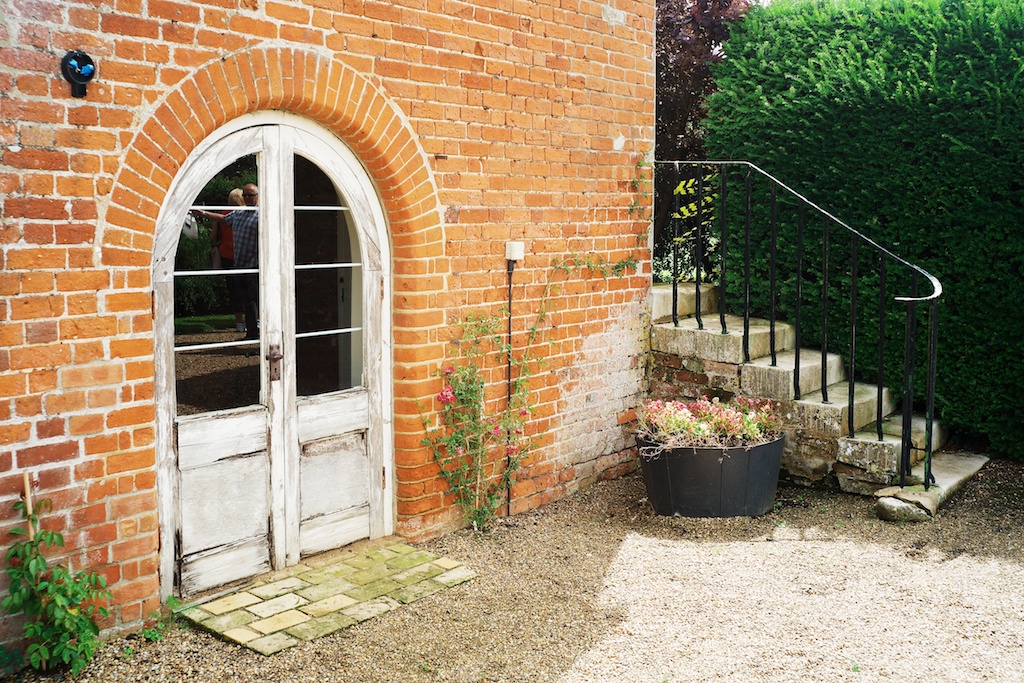 The gardens opened out onto a flatter area next to a makeshift airfield, with a variety of attractions.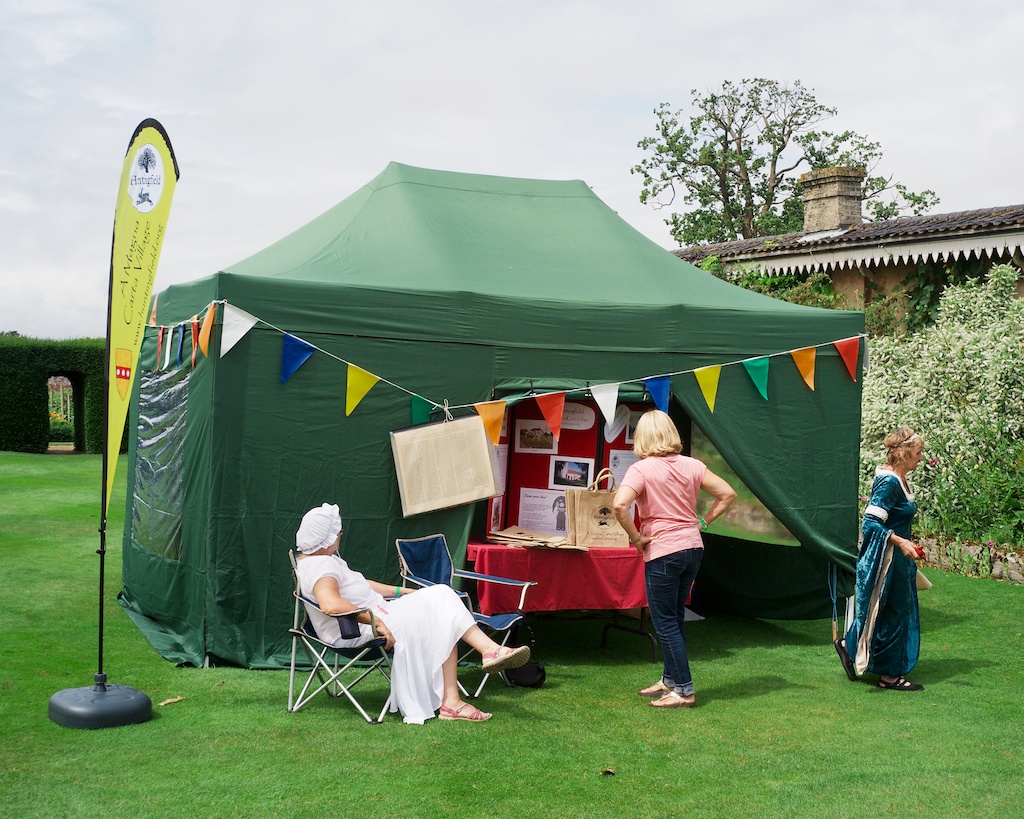 Here you could learn all about the village of Huntingfield.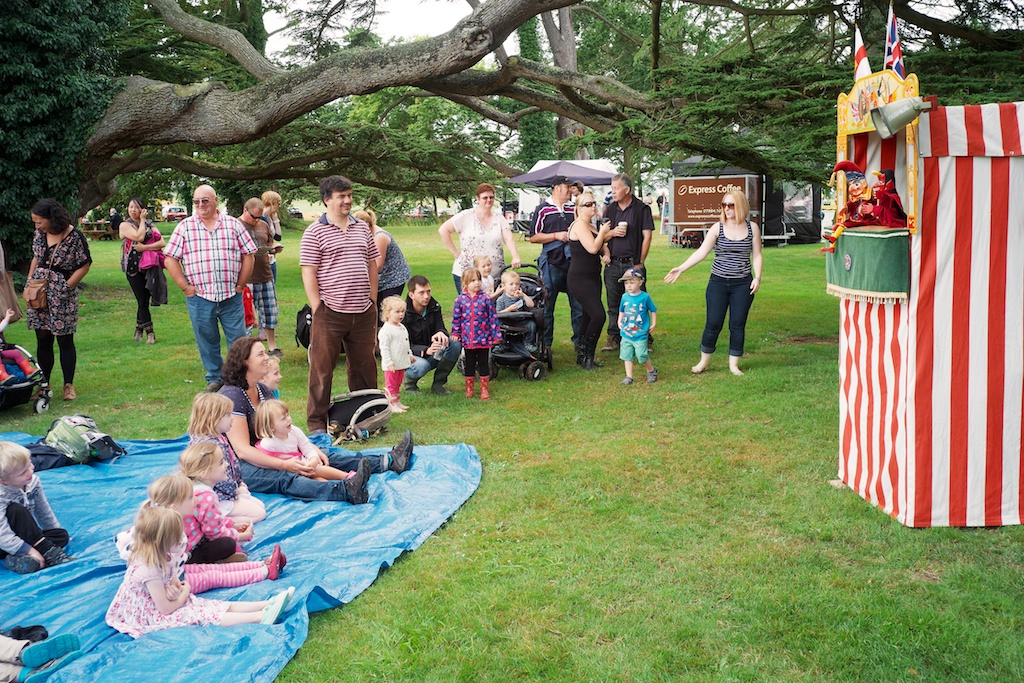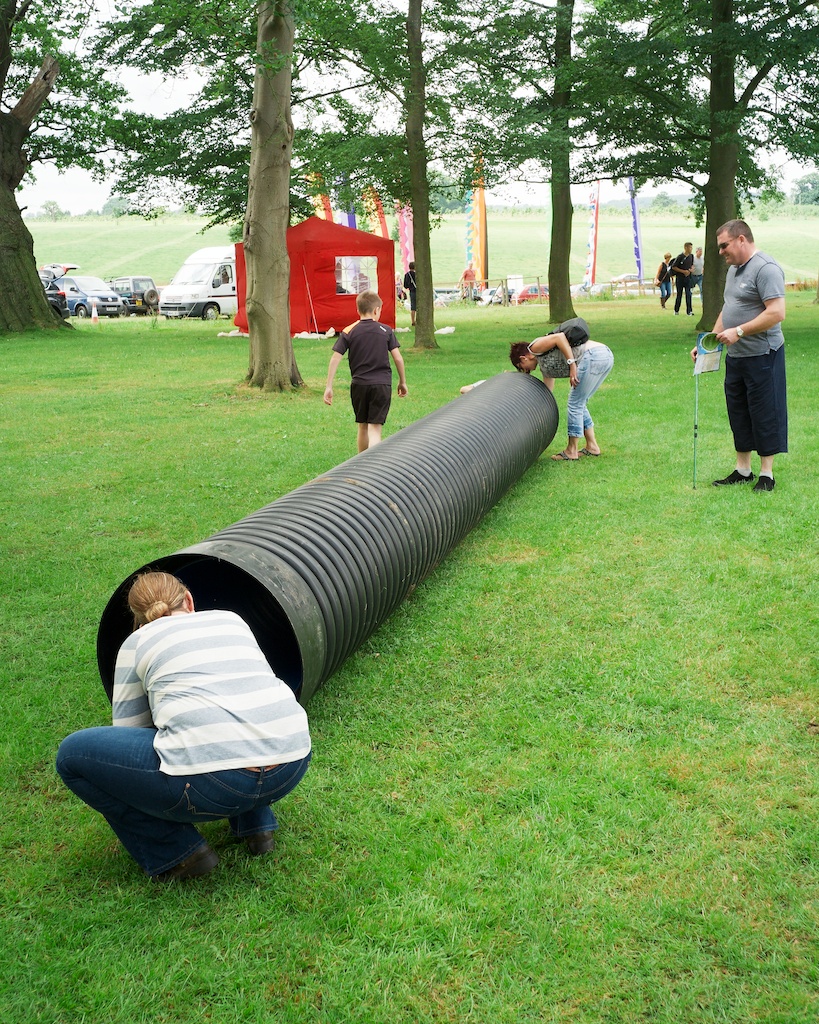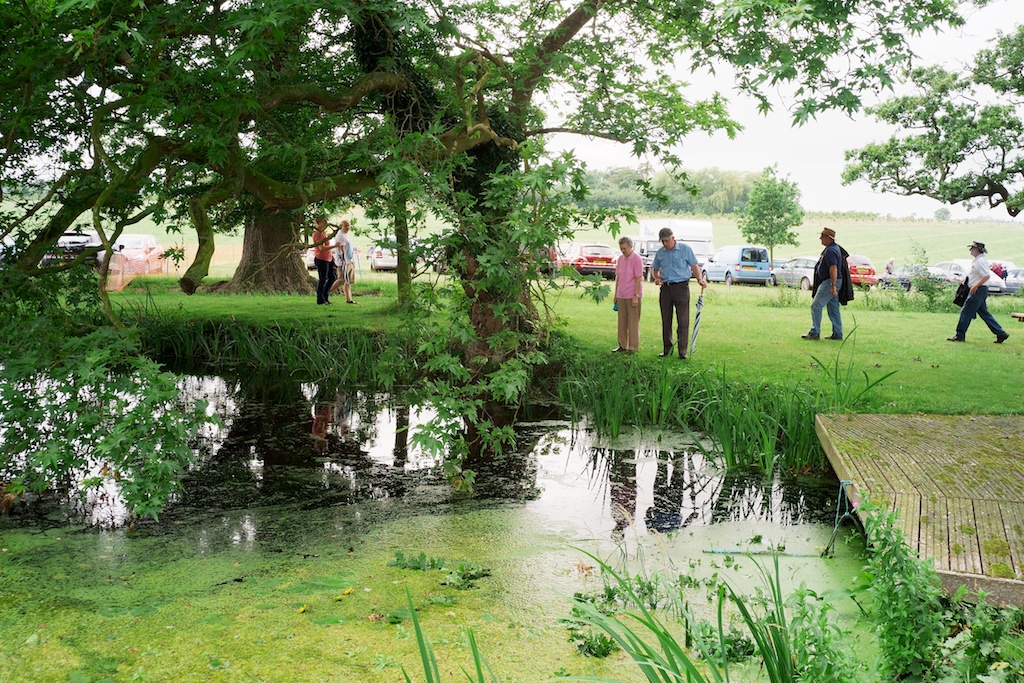 The airfield is in the background.
After thoroughly exploring this area, we headed back towards the main hall, and continued downhill to the stalls and attractions on the other side, visiting the flower show building and some other interesting-looking places on the way.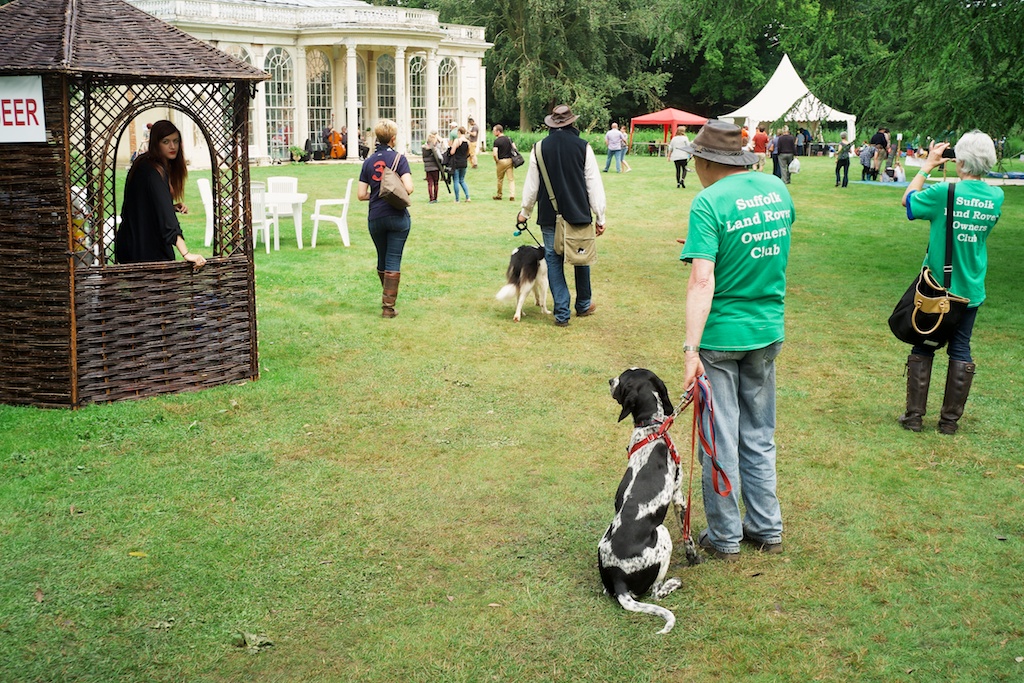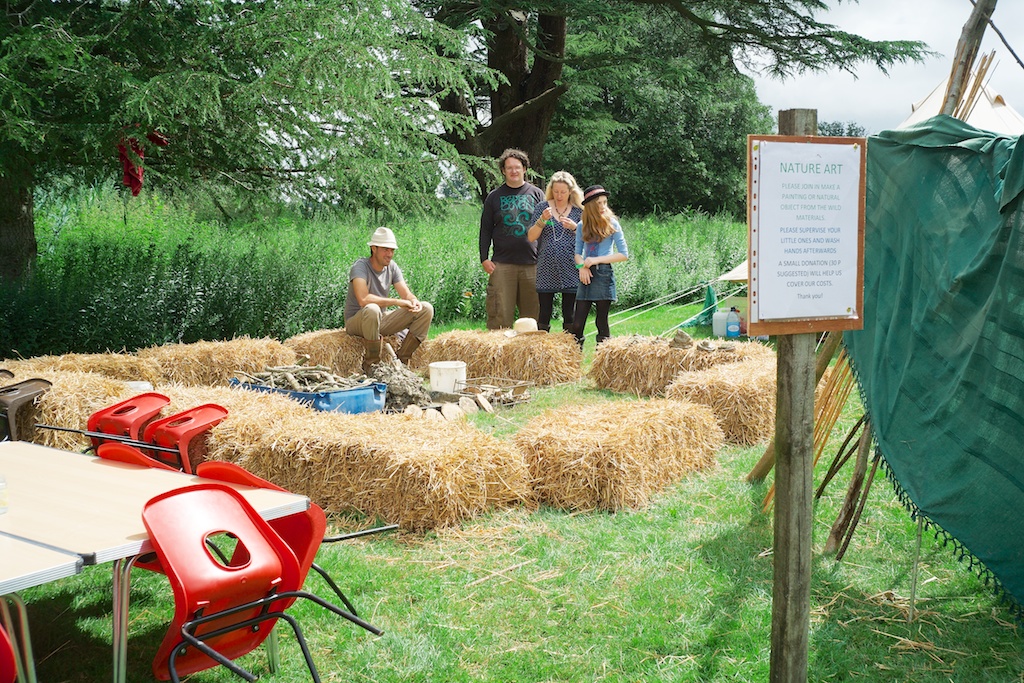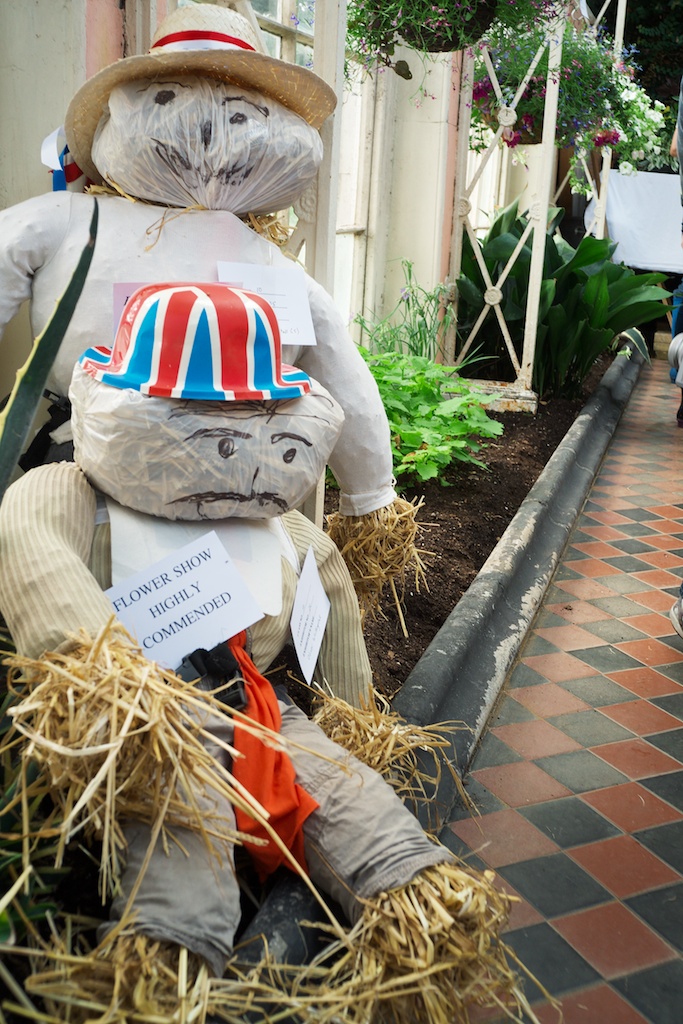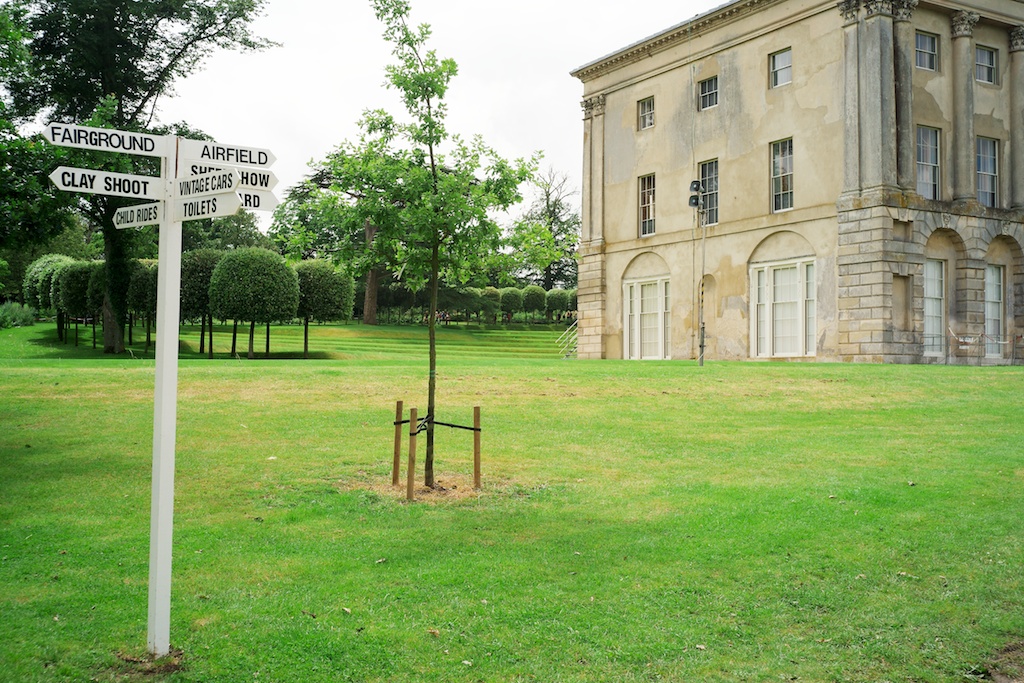 This area had a food tent, in which we discovered Bhaji Man! We bought a pack of his vegetable and seafood tempura batter mix and tried it the next day with some king prawns, and it was delicious.
After the wonderful aromas of the food tent, we came across a miniature petting zoo.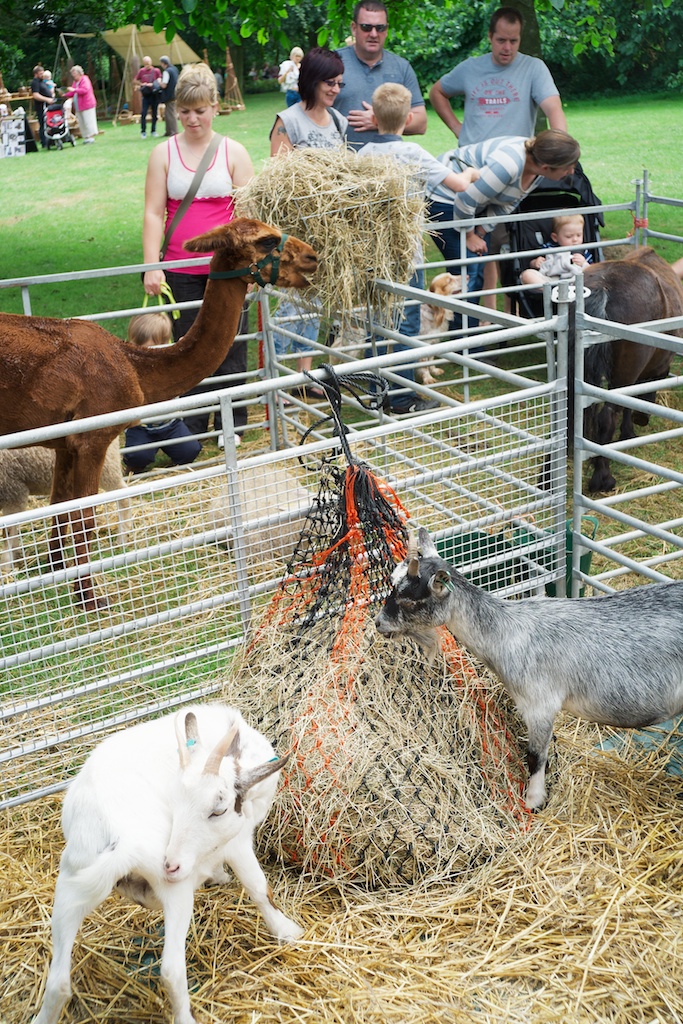 We'd nearly explored everywhere by now, so the last place to visit was a large open area where a bald eagle was being … demonstrated? Alas I didn't get any worthwhile pictures of it, as I only had my 25mm lens with me.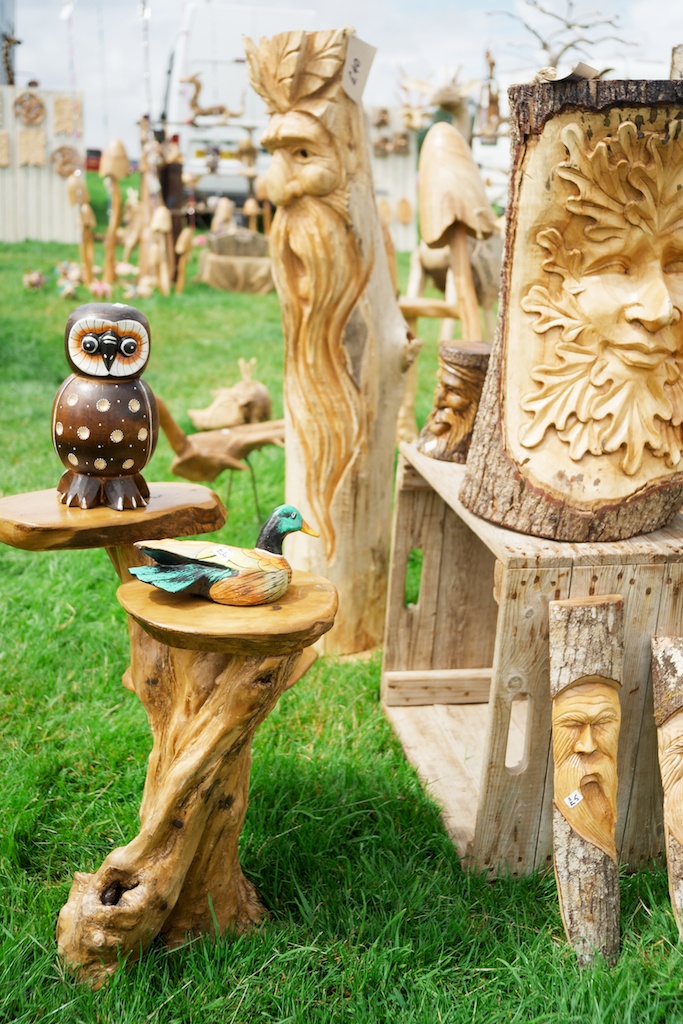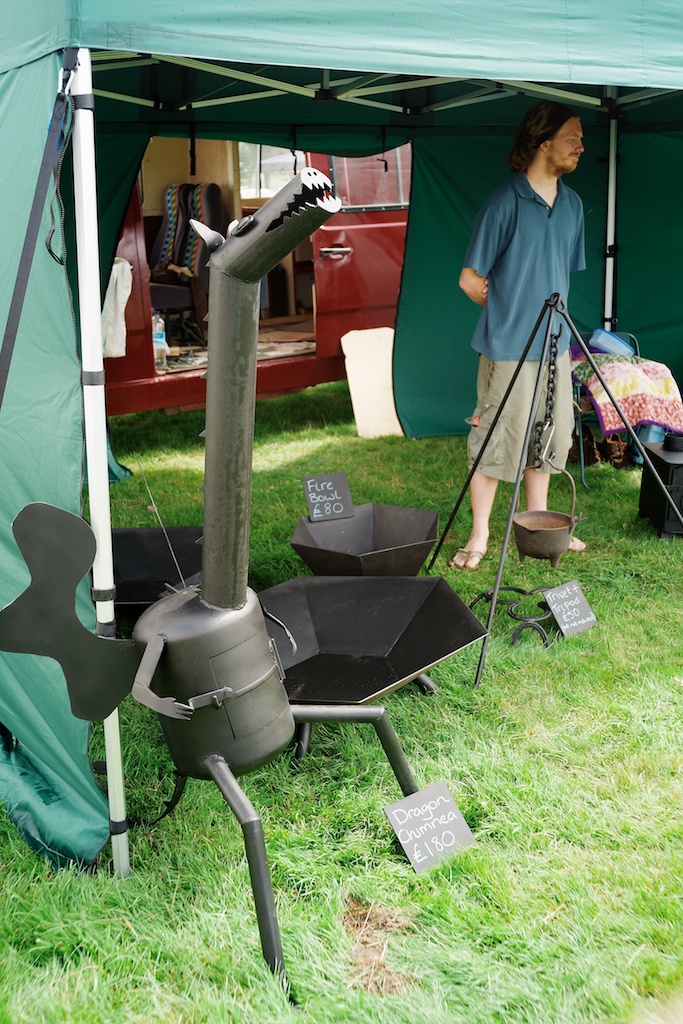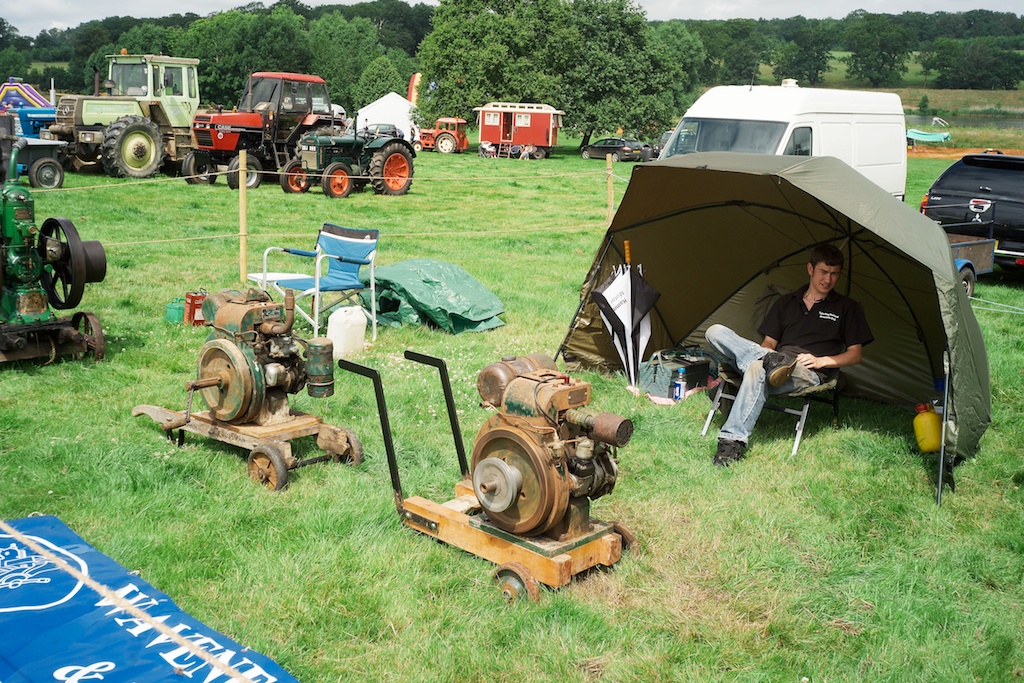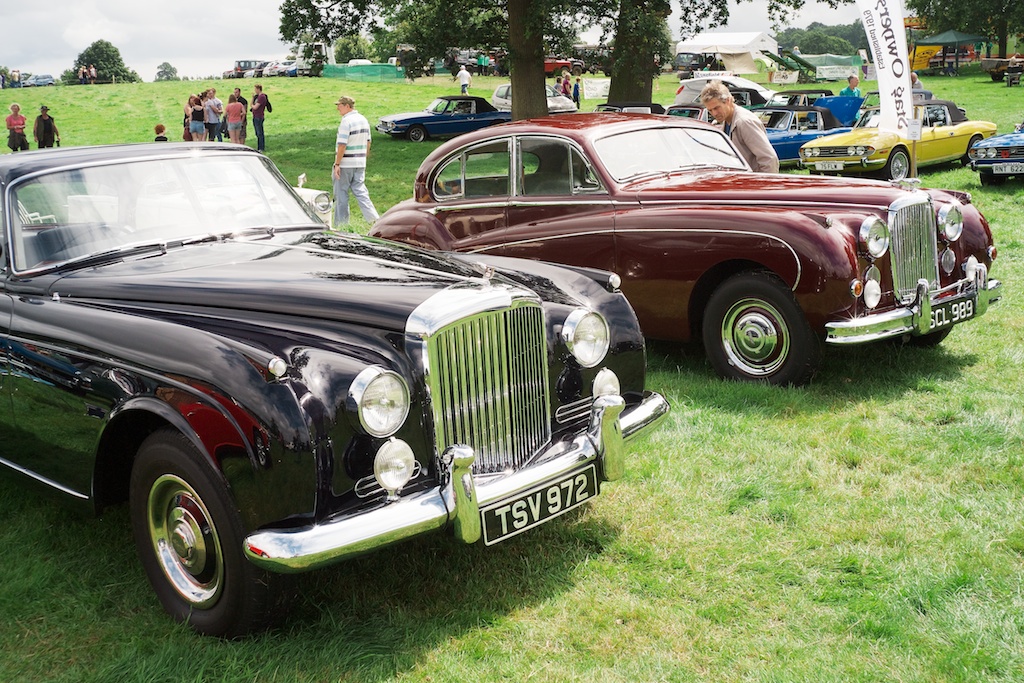 So shiny!
Finally, we saw what was possibly the best thing all day: the Smokehouse Blue marching jazz band!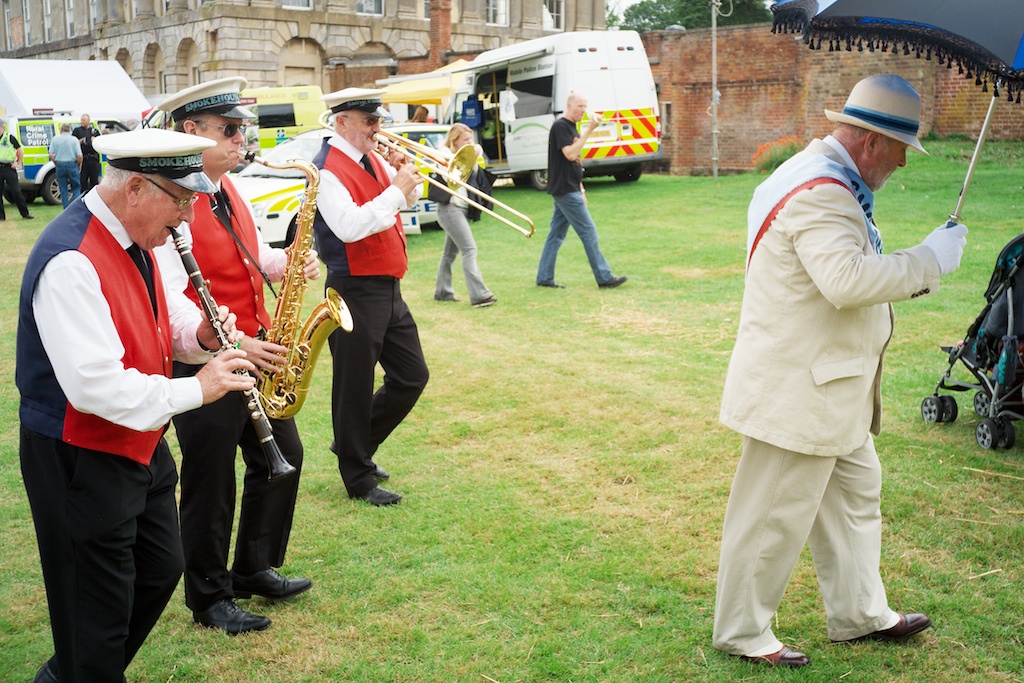 Such a jolly sound :D
It was a really nice day out, and if you're near the area next year, I definitely recommend visiting – there's even more to see than what I've written about here, including an air show, an off-road track, and loads more!