Monday 18th April 2016
Summer is definitely on the way: the evenings are light for longer (sunset is around 20:00), the weather is warmer, and things are starting to grow green bits.
I've visited Dunwich Heath before, earlier in the year, and although I got a nice walk out of it, I got there a little too late to get many decent photos, even with the tripod. This time though I arrived with enough time to enjoy an hour's walk before the sun set.
Equipment note: all the pictures here were taking using the Fuji 50 – 230mm. It's a pretty nice lightweight telephoto zoom, and the stabilisation is excellent – here's a 100% crop of the 'woodland orange streaks' image below: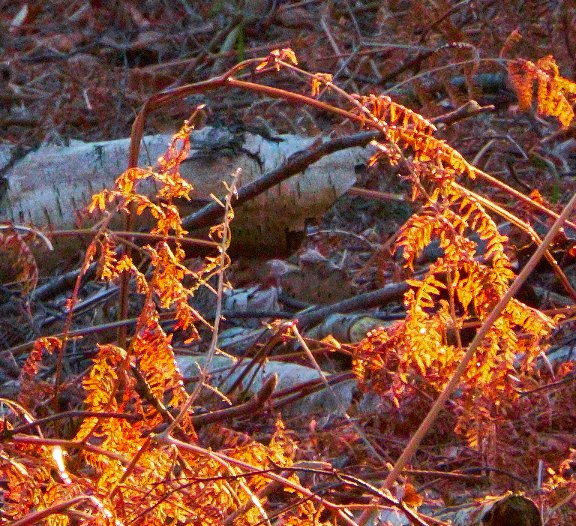 This was shot at 120mm at 1/40th of a second, and it's about as sharp as this lens can be. It's a bit grainy because it was shot at ISO 1000.