Saturday 19th November 2016
Autumn is almost over, with the temperatures heading well into full on winter territory – today was a mere 2° C, partly due to the clear bright sky. What it lacks in colour, winter makes up for in great light that lasts all day.
Took the 18 – 55 out for a spin again today, and again it disappointed me. I had an idea that it was the image stabilisation that was causing the lack of sharpness, but turns out no, it really is just not that sharp, especially (and perhaps unfairly) compared to the 14, 35 and 60. Moreover, even though it's fast for a 'kit lens', it's still only f/4 at the long end.
Ah well, back to a three-lens kit, perhaps soon four, if/when I get the 23mm f/2.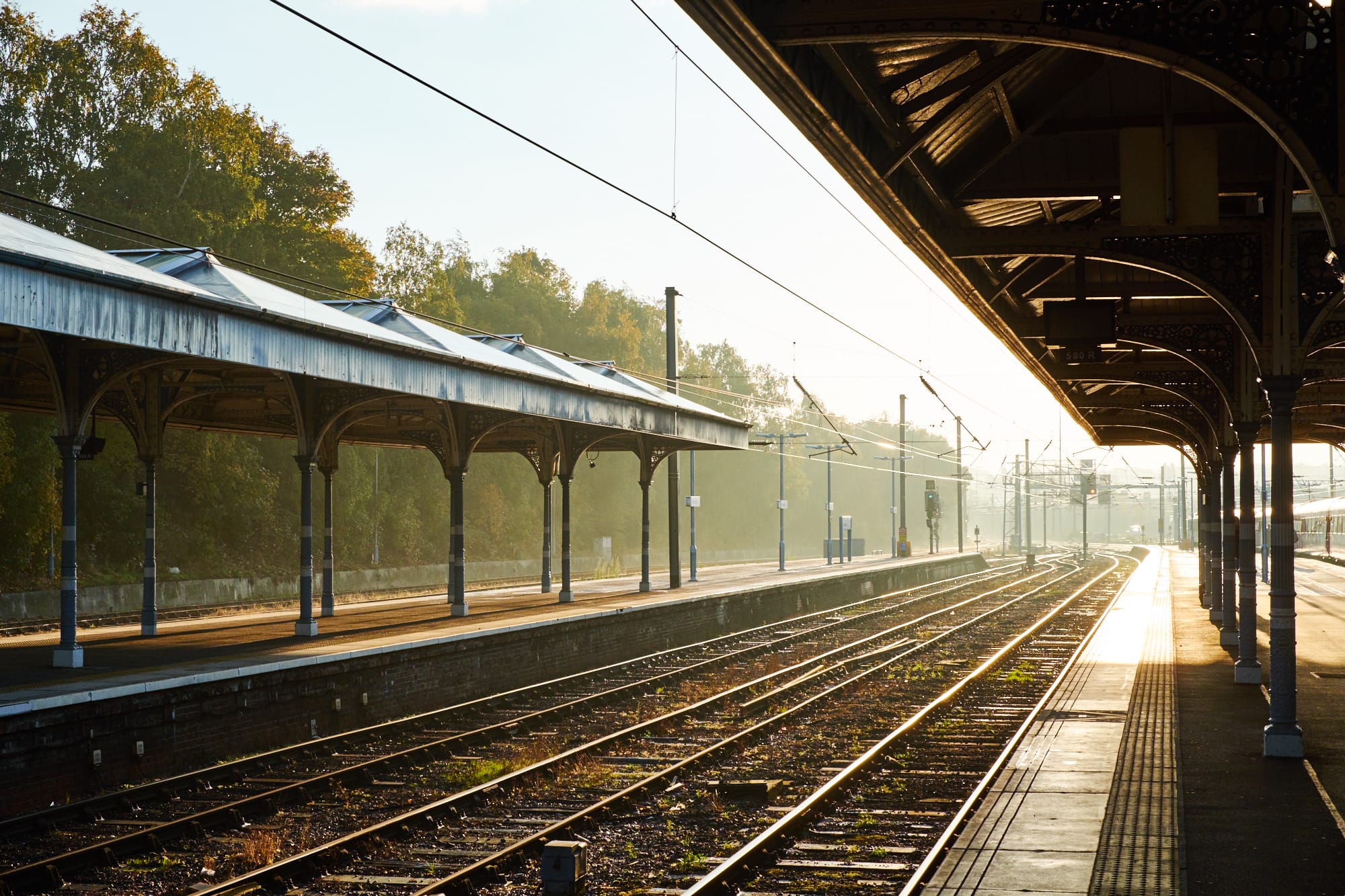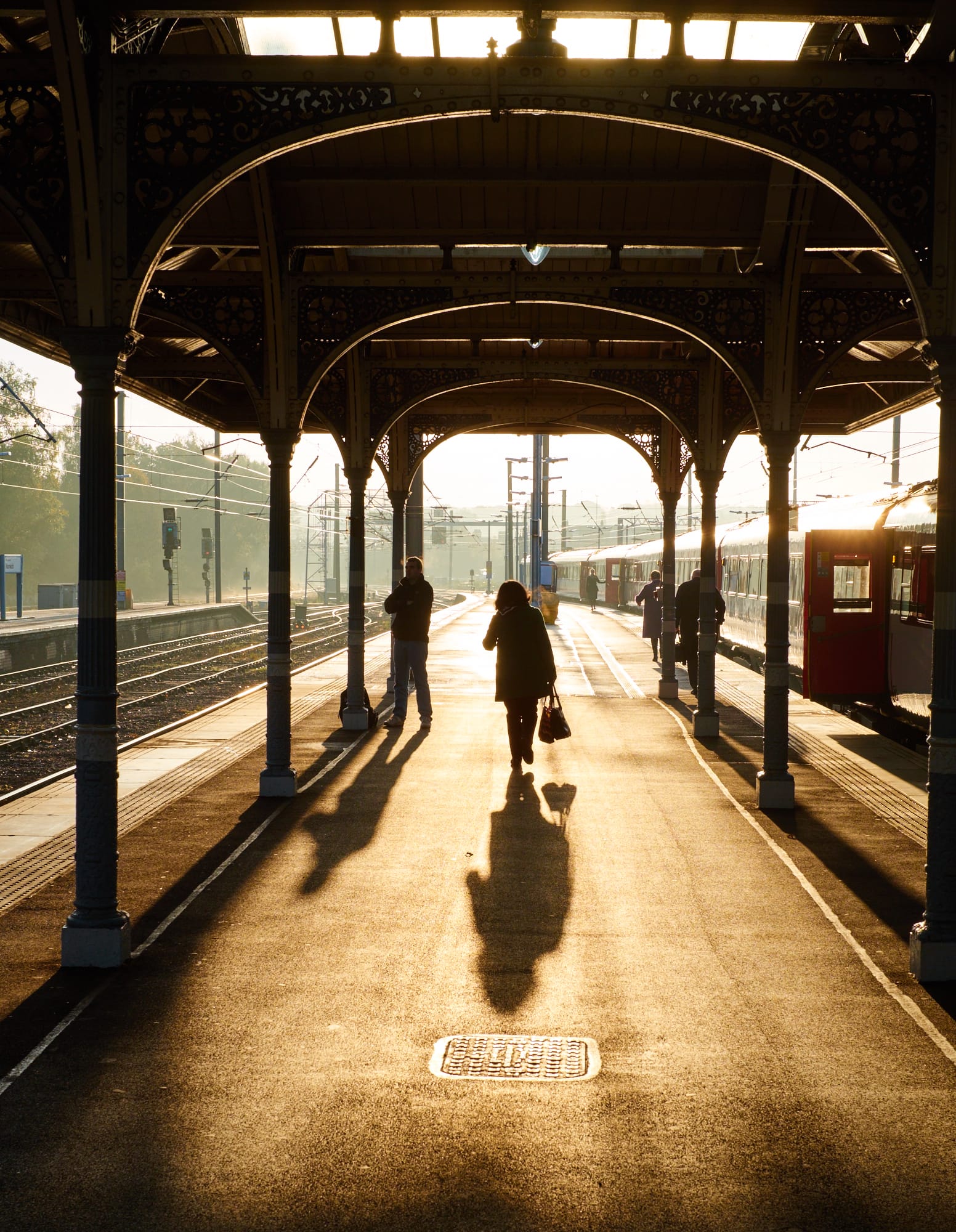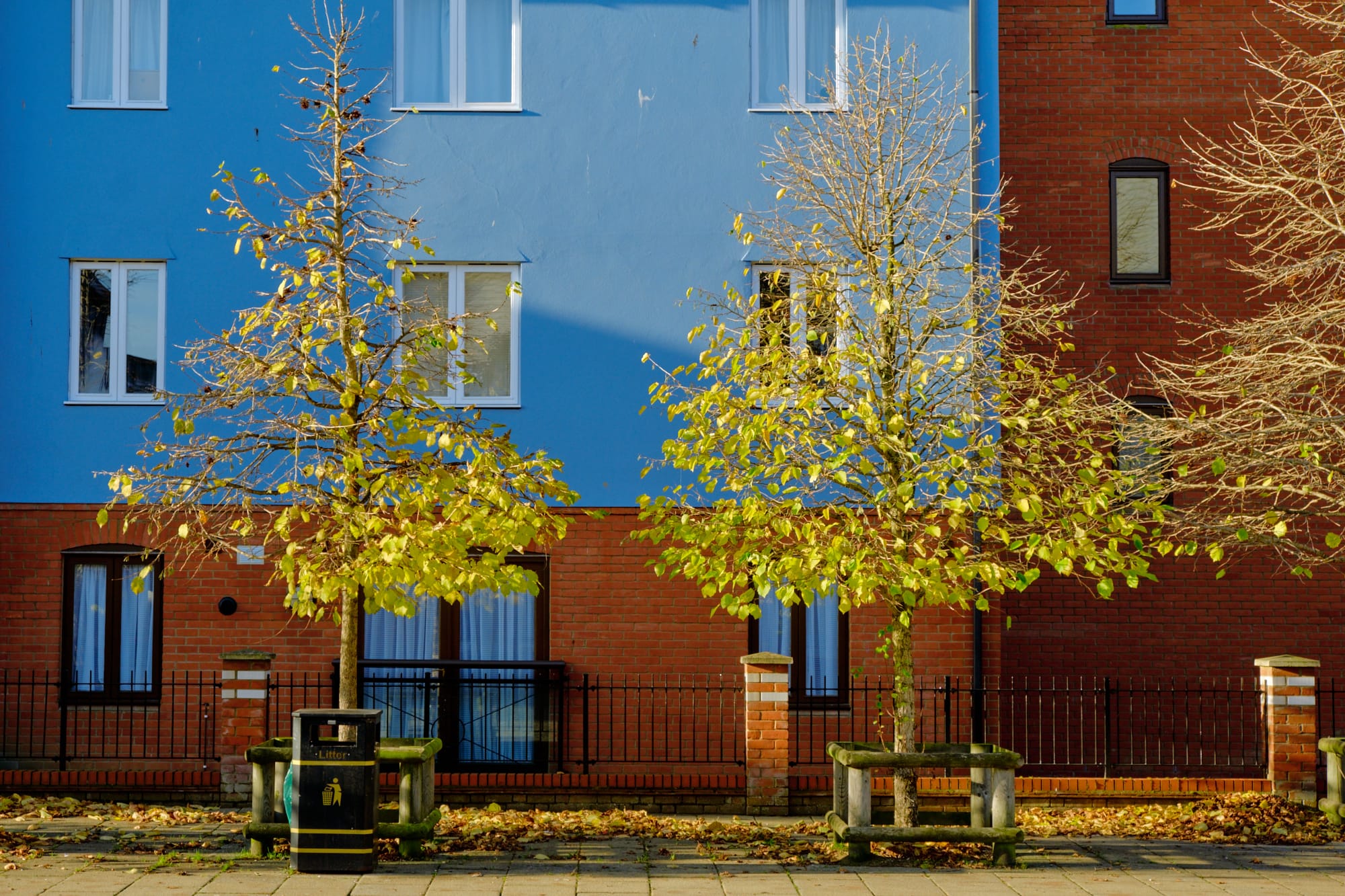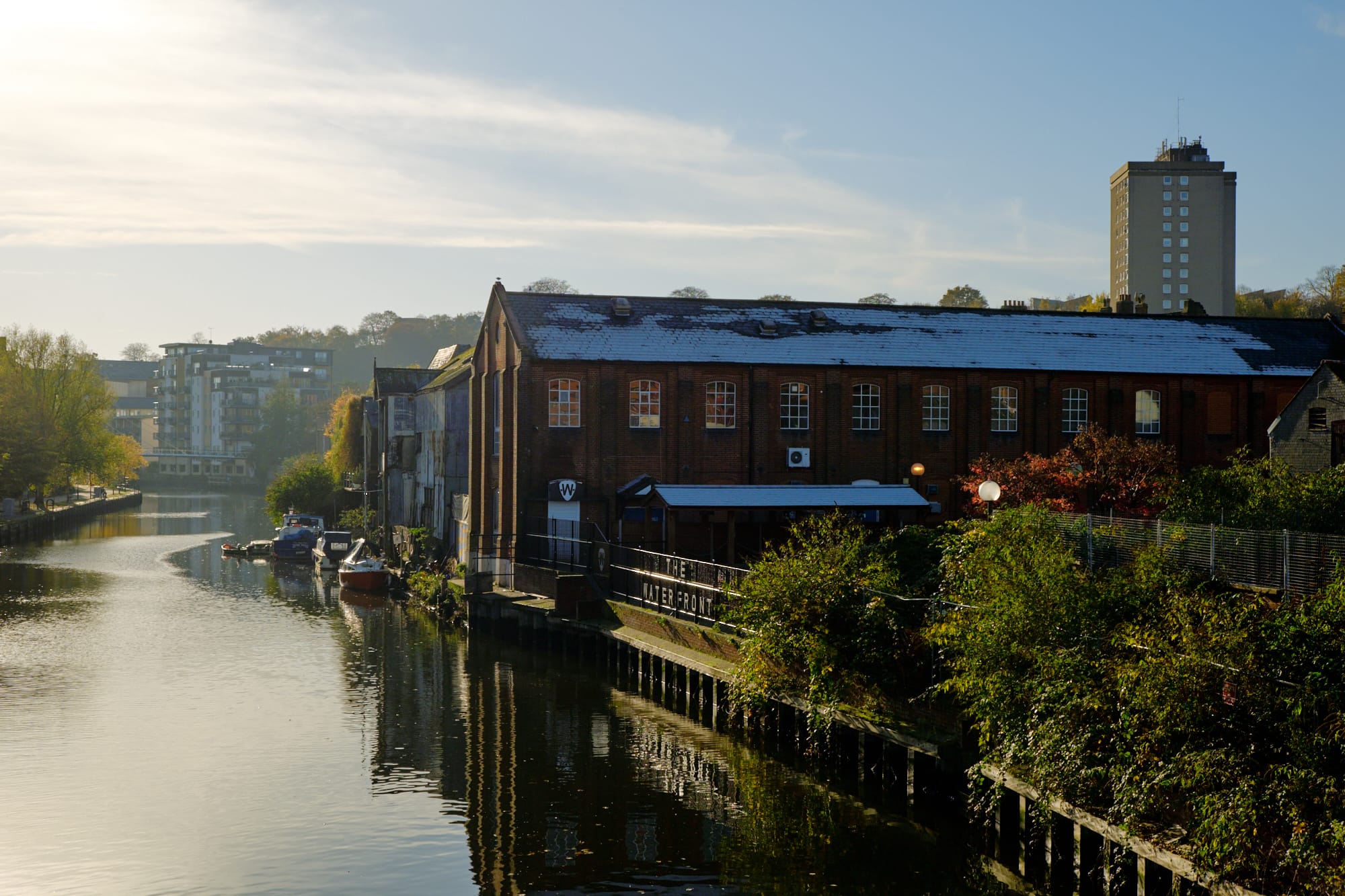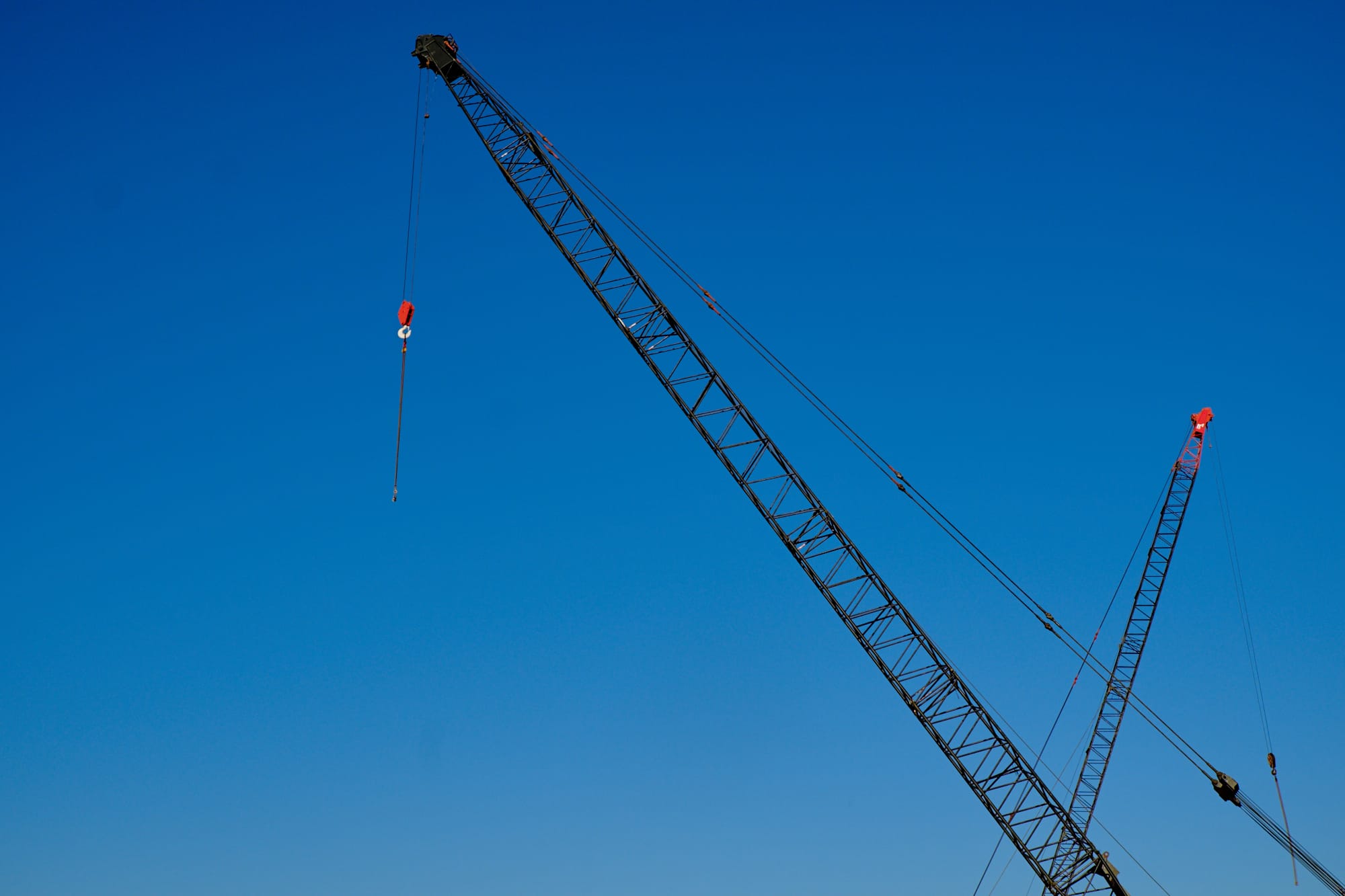 The cranes are above a new housing area being built near Riverside.