Thursday 3rd November 2022
Last night the photography club I'm a member of held a portrait evening. They'd held one a couple of weeks earlier too, but I passed on that one to go to the gym instead, as portraiture isn't really my thing.
In fact, portraiture hasn't ever really been something I'm interested in. I'm not really a very outgoing person; I was very shy as a kid, and even now, having mostly got over that, I'm still naturally quiet and a bit awkward around people I don't know very well. I believe a good portrait is more than just a picture of what someone looks like: it should show who they are, too, and obviously you need to know someone before you can even begin to convey this in a picture. Thus, it takes me a while to get to know people, which is a problem when you only have an hour or so, which is shared with a bunch of other people at that.
Despite all that, I was looking forward to the evening, since if nothing else I could practice getting some technically proficient pictures, and experiment with ways to process them in Capture One.
Well, things didn't go as expected: the models were unable to come, leaving us all in a bit of a bind. Luckily one of the members lives nearby, so he went back to get his dog! Meet Hove, a very good boy: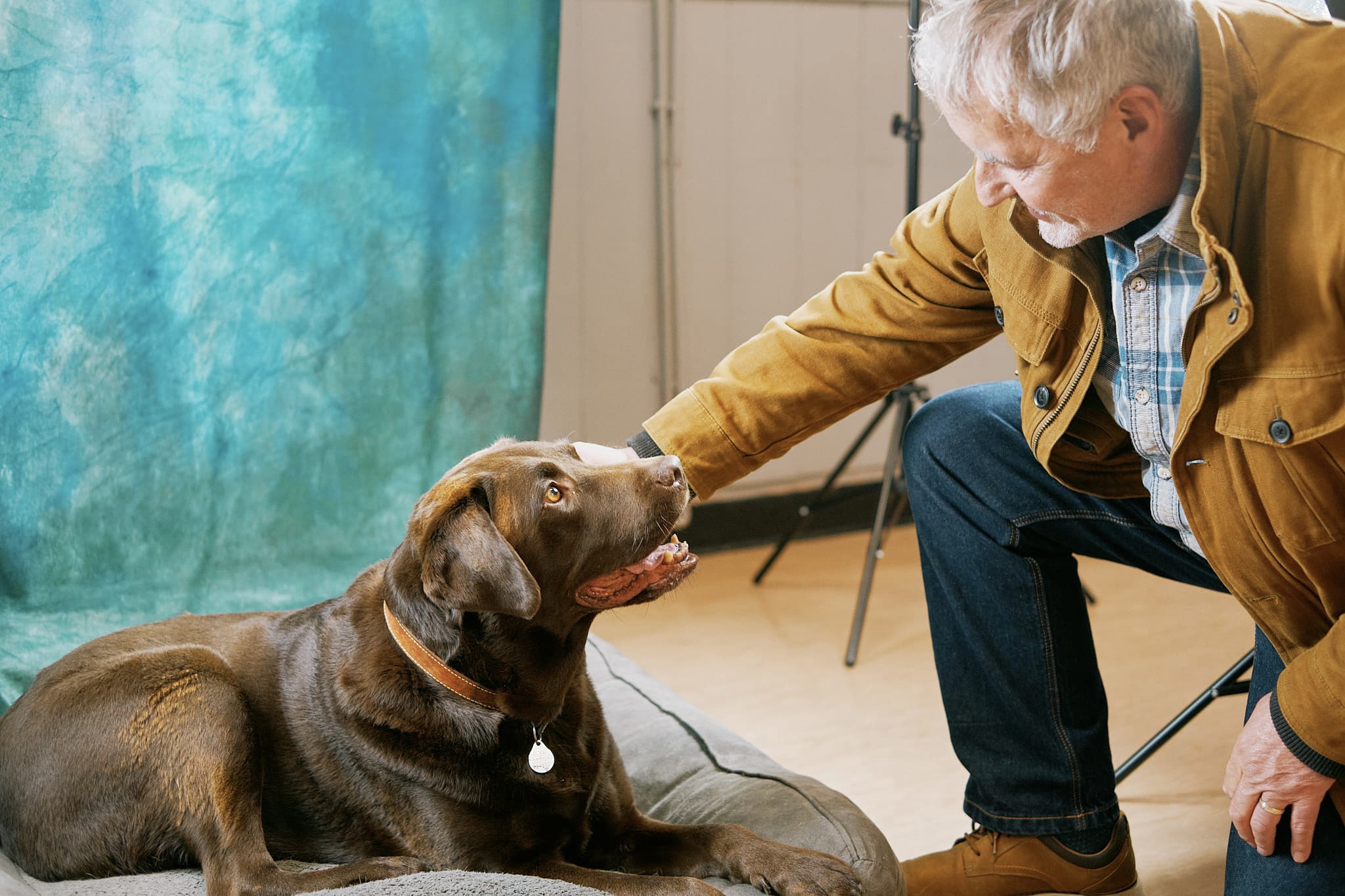 He enjoyed going around meeting everyone: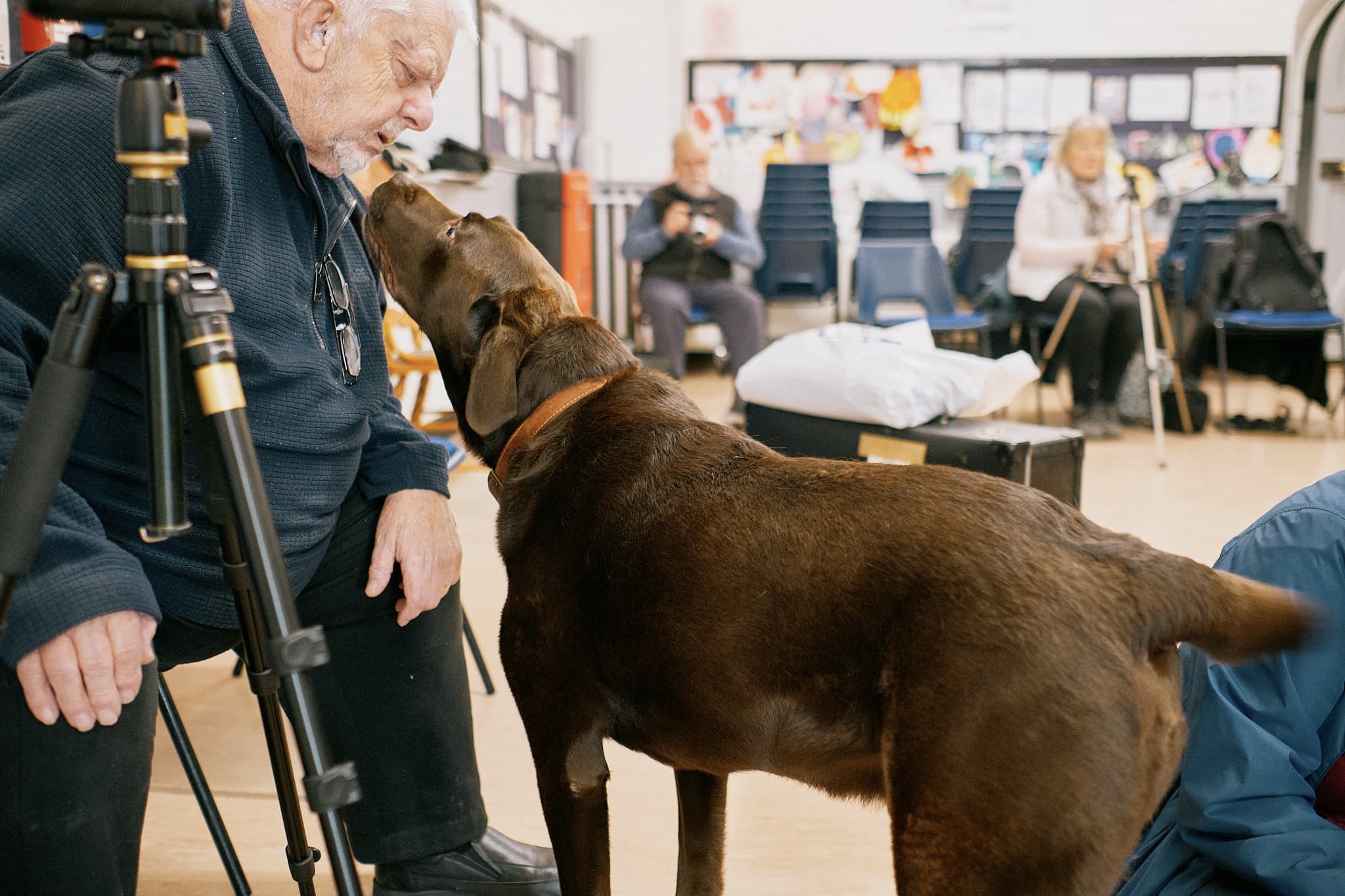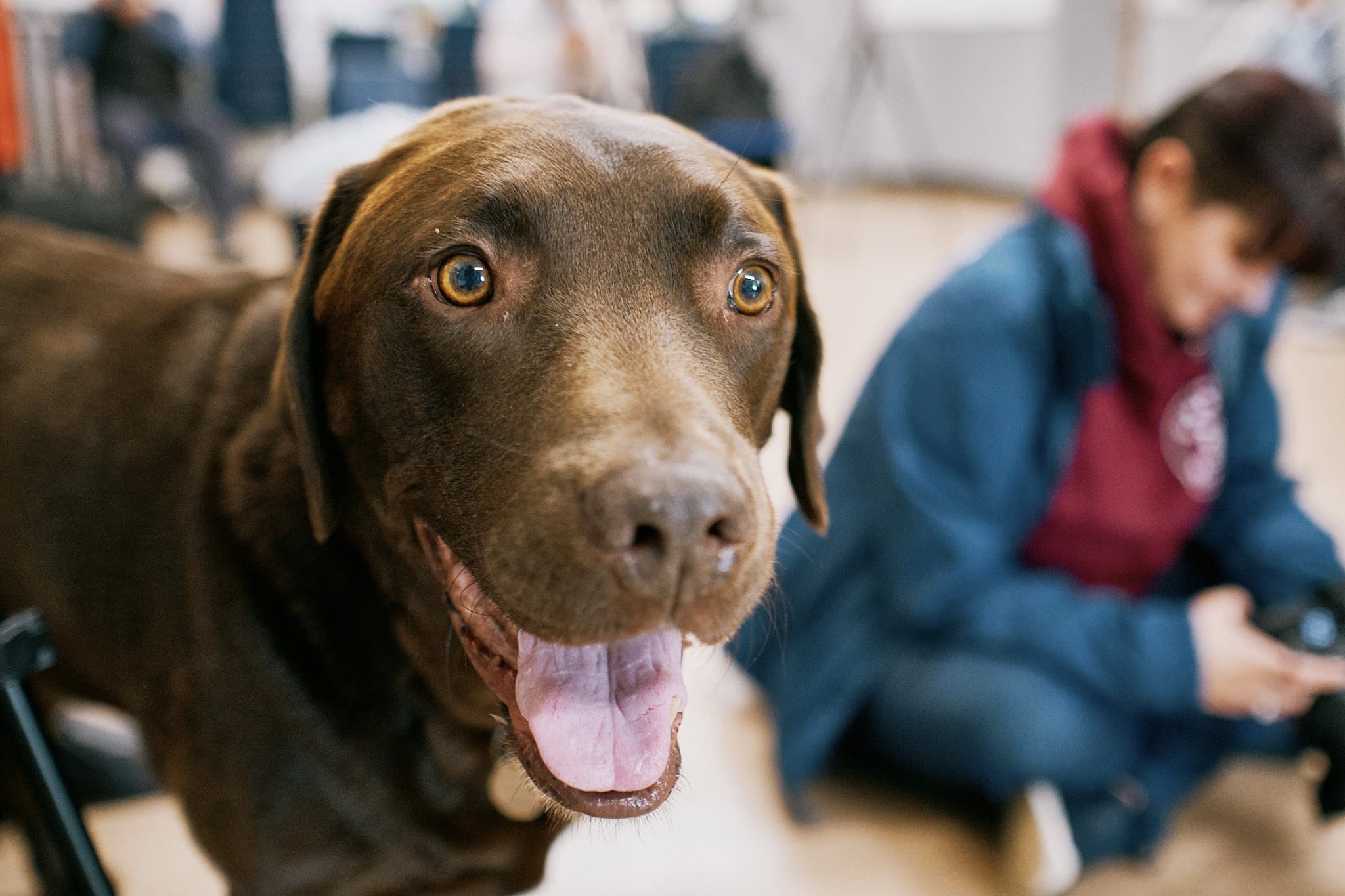 Of course, being a dog, getting him to pose was quite challenging.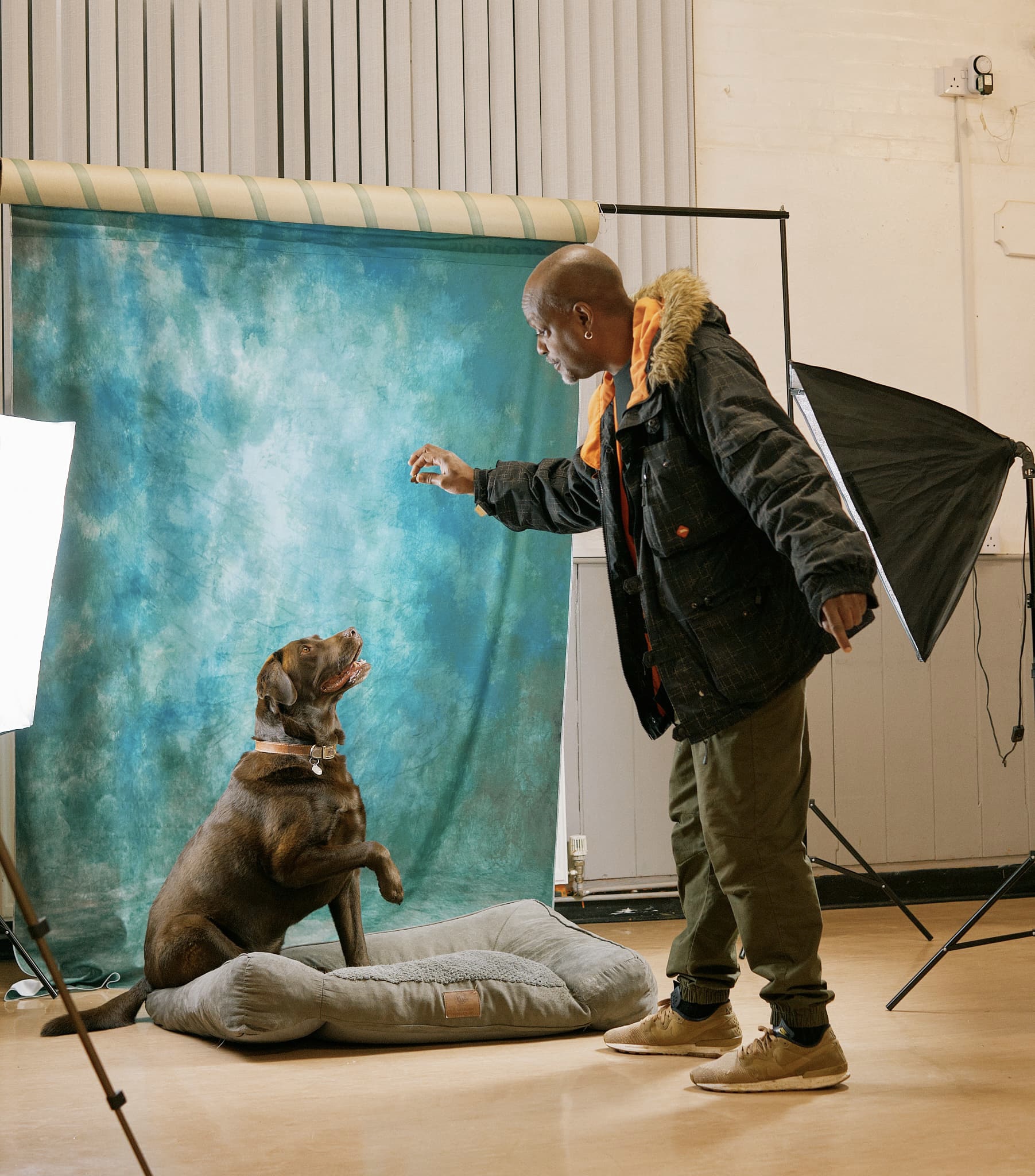 But he didn't mind being the centre of attention.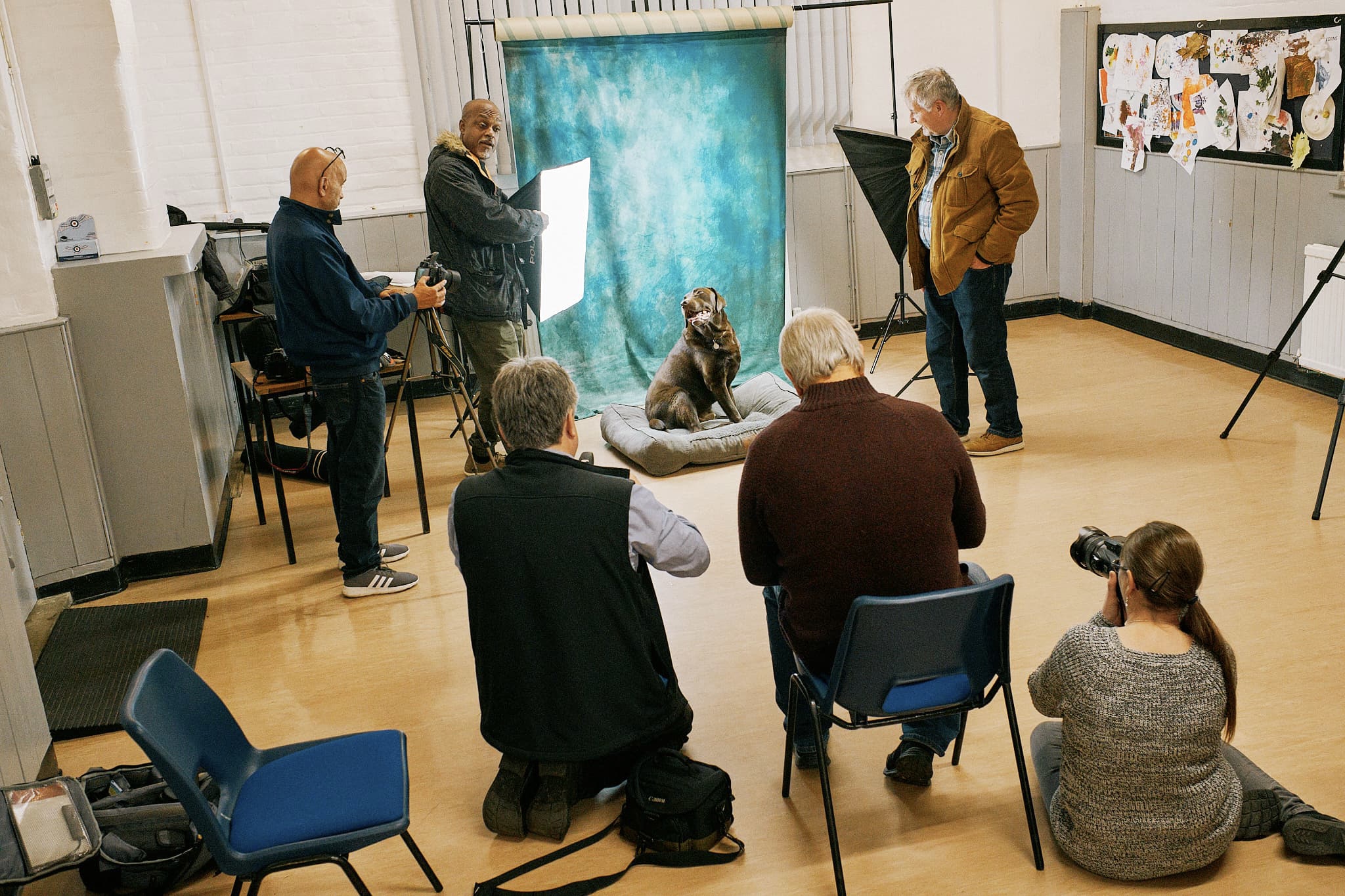 So, I think I got a pretty good portrait out of it.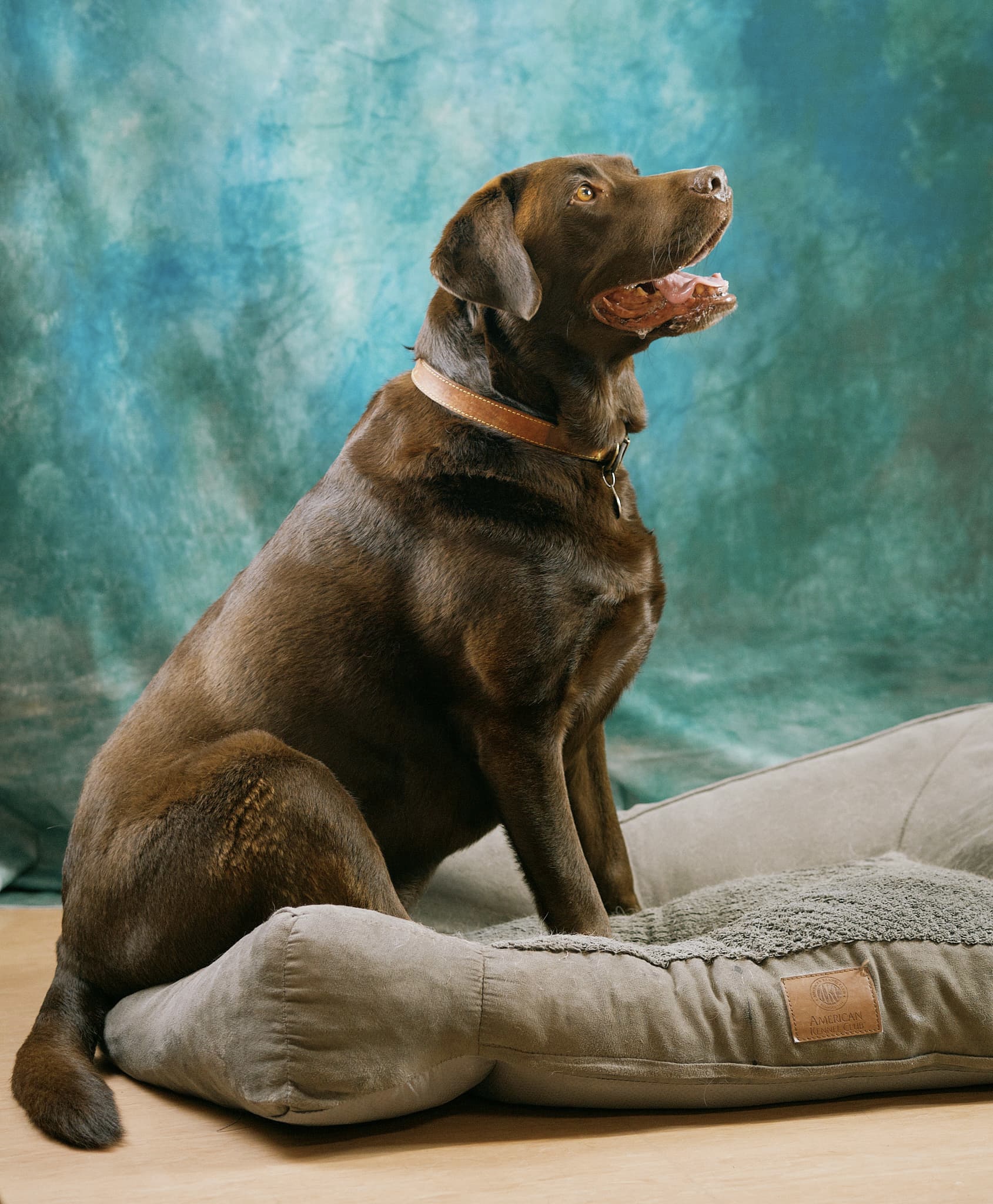 As for equipment, I took my X-Pro 3 and the Fuji 35/1.4, 23/1.4 and 60/2.4 lenses along, and while I took the most pictures with the 23 and 60, my two favourites were taken with the 35. There's just something about that lens; it's kind of a difficult focal length to use, but when you nail it, the results are beautiful.