Saturday 30th July 2016
Continuing the walking theme from last time, Zoe and I walked all the way to Lowestoft town centre and back today, a distance of just under 12 km, and taking us 2 hours 45 minutes.
We're both fans of Pokémon Go, primarily since it provides some pretty good motivation to go out and walk a lot, so naturally we had it active on our phones on the way into town. Alas, location data, full screen brightness and (probably) not very efficient game code meant my phone's battery was down to 35% by the time we got there, so apart from the occasional Pokéstop on the way home, I called it a day there. One bonus of running Pokémon is that it also means the location data that all apps use is much more precise, so the fitness tracker app has more detailed information to work with.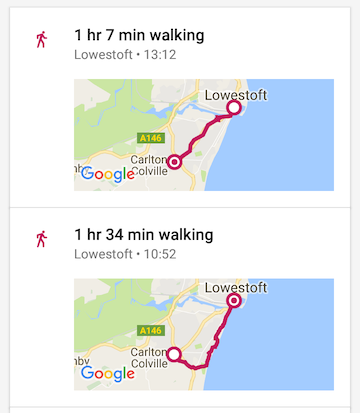 In addition to the catching of monsters, I took some photos, today using the X100 – now that Fuji's officially announced a 23mm f/2, I'm going to use the X100 more now in anticipation of buying the lens for me X-E1, to re-familiarise myself with the field of view.
That said, I do still like the X100 – its main downsides are that it's a bit slow and the EVF is pretty dim; other than that it's still a very nice camera.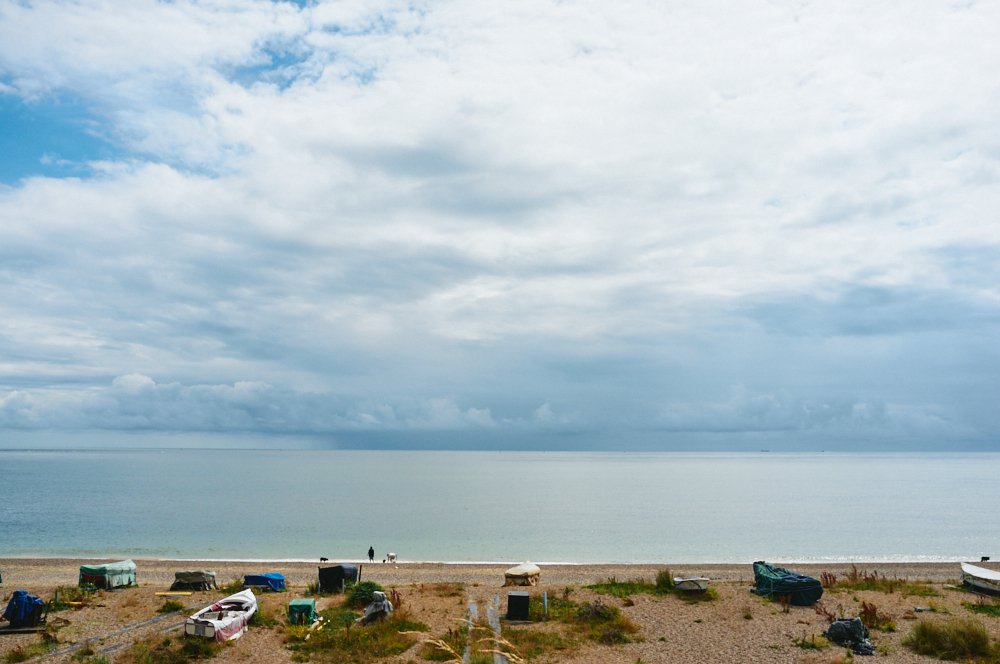 The weather forecast said there was likely to be drizzle and light rain, which proved correct, but fortunately it was light enough that we barely got wet. It did, however, mean there were some nice dramatic skies.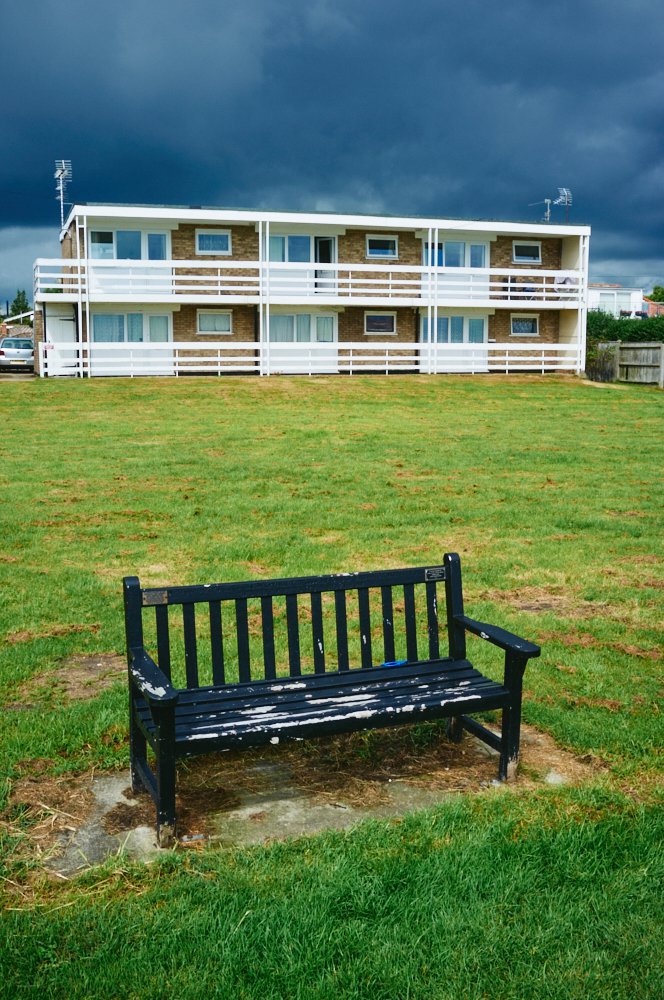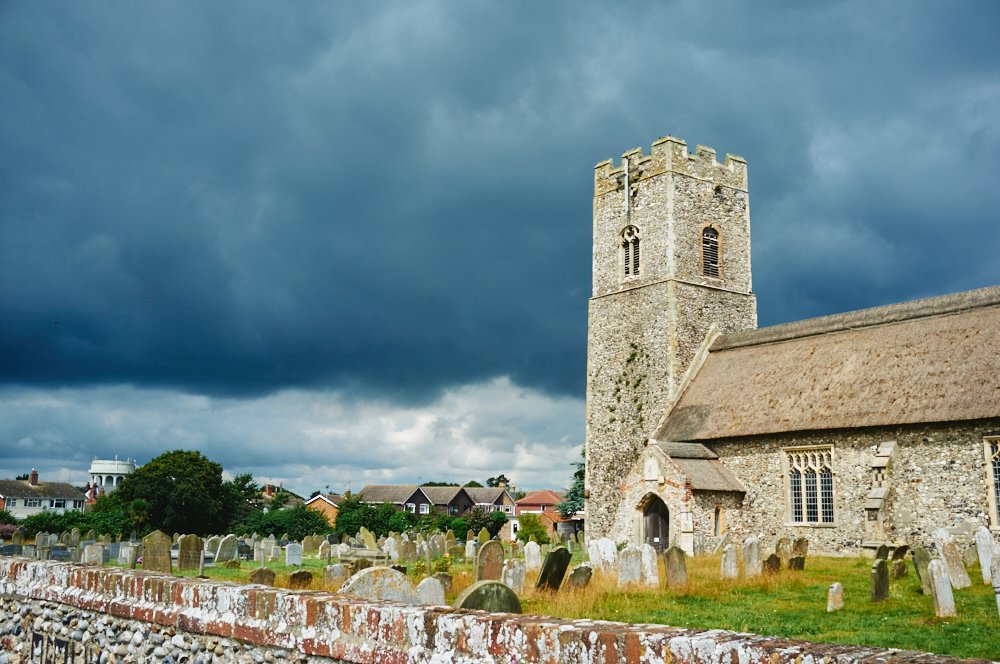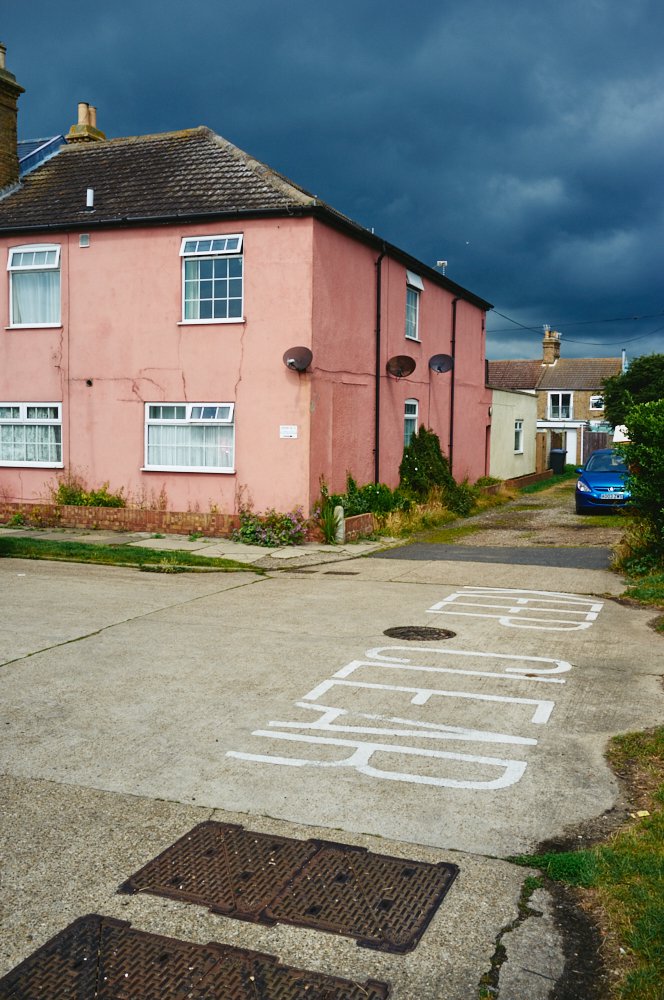 Even with the light and heavy overcast, the temperature was somewhat oppressive – it felt in places like the ground was radiating heat at us, and the humidity I suspect was a part of this. It was like being in a greenhouse.