Monday 22nd August 2016
Just a bit south of Pakefield beach, heading towards Kessingland, there are some interesting sandstone cliffs that I'd never seen before. I didn't even know they were there until I decided on the spur of the moment to take a walk along the beach that way.
These were taken with a mixture of the Fuji X100, and the Fuji X-E1 with 14mm and 60mm lenses. It's interesting using the two cameras side by side, as it makes it clear how dated the X100 is now – its electronic viewfinder is pretty grainy and not very colour-accurate, it's slow, and changing autofocus points is awkward due to button placement. It also seems my tastes in image processing have changed, as I no longer find the JPEGs as nice as I used to, at least in natural light outdoors; indoors under artificial or mixed light is another matter, and the X100's JPEG engine still shines here (but then so does the X-E1).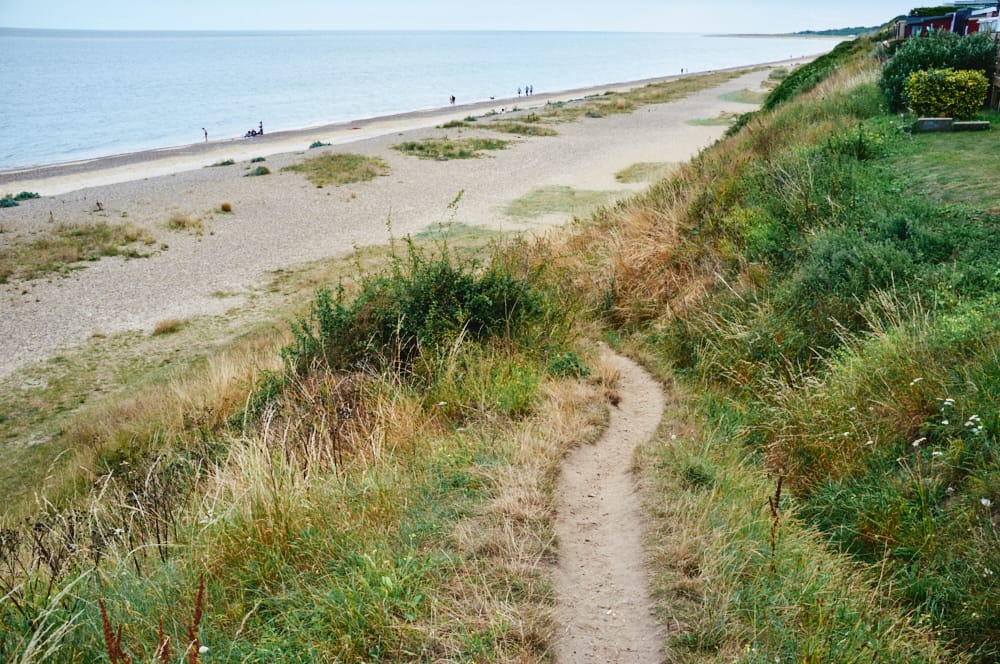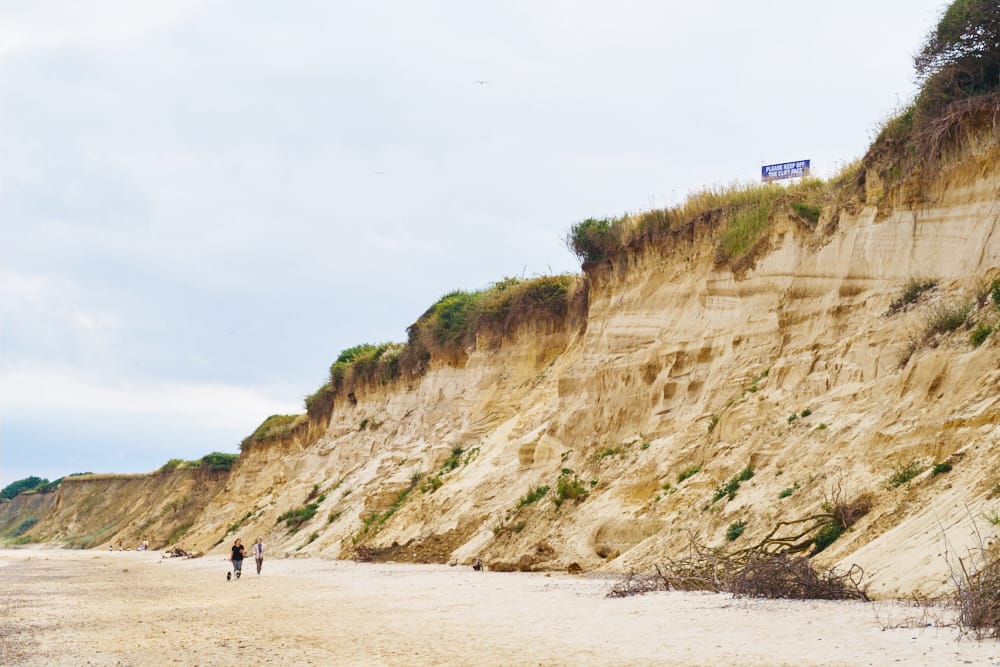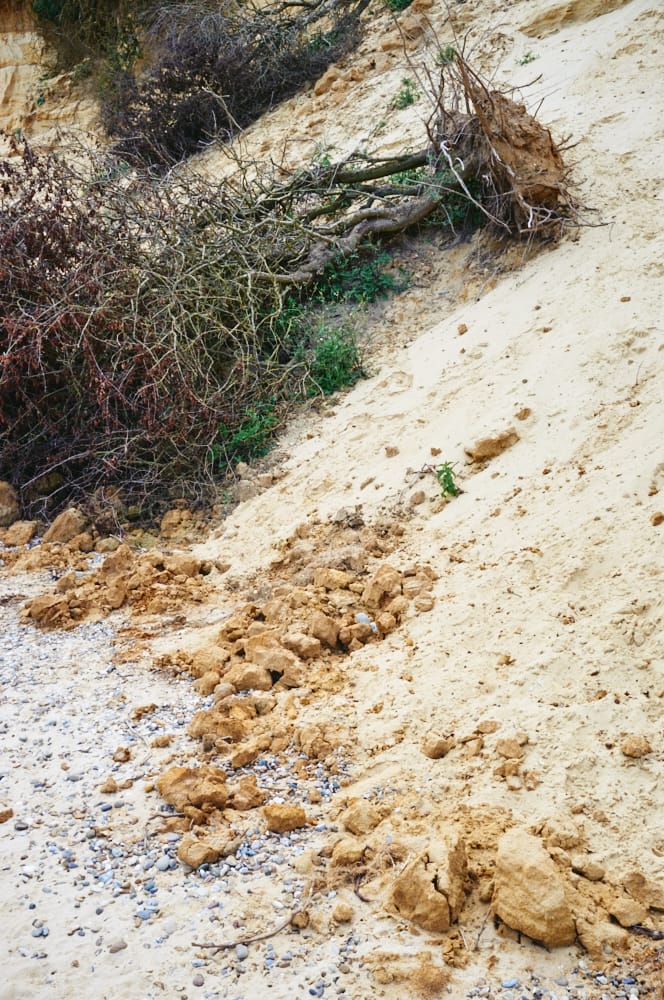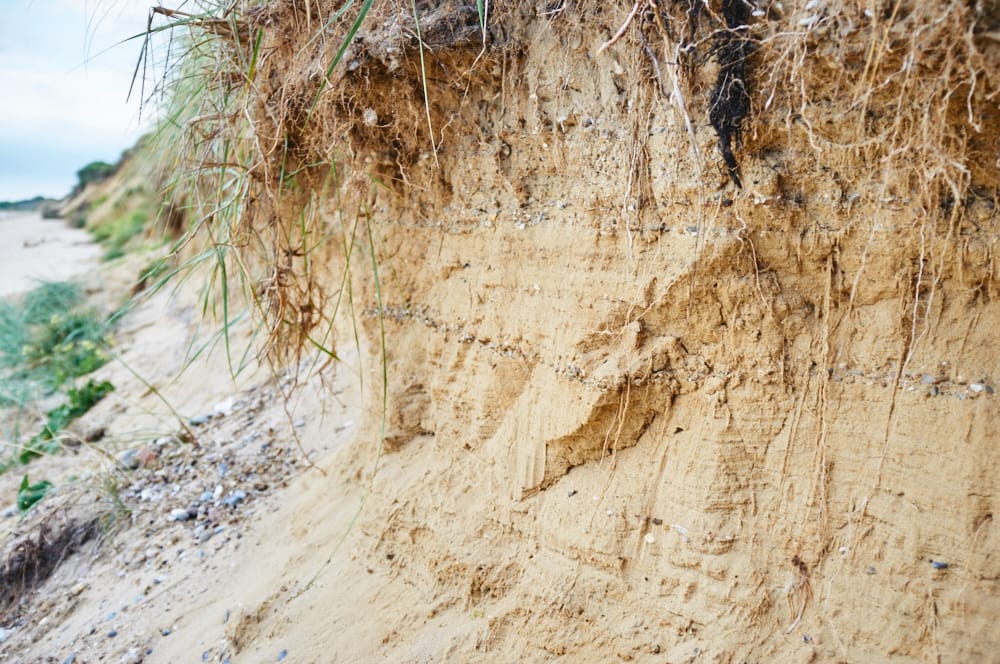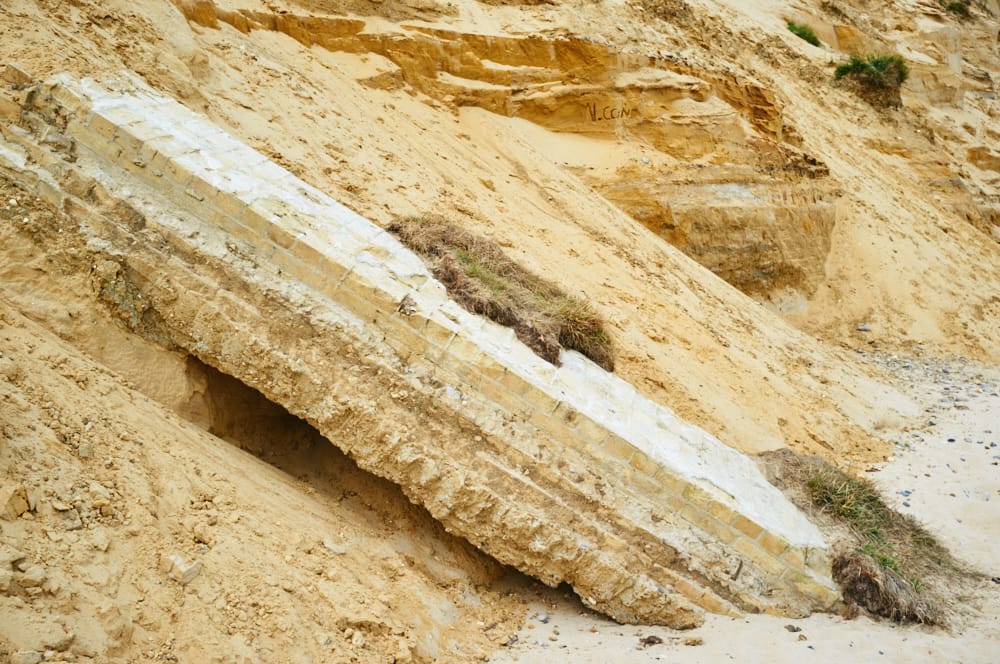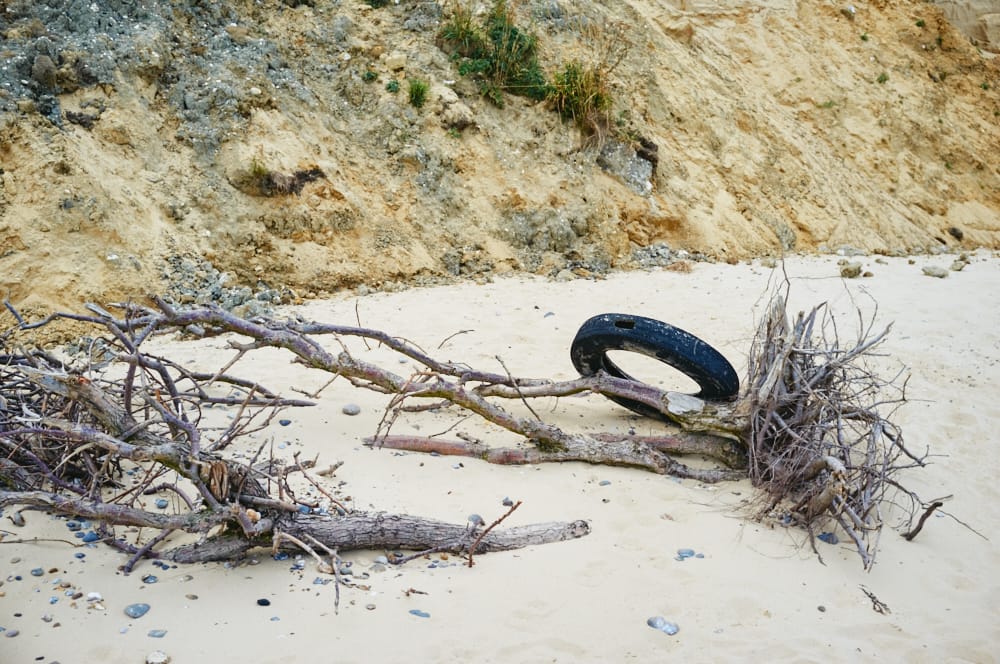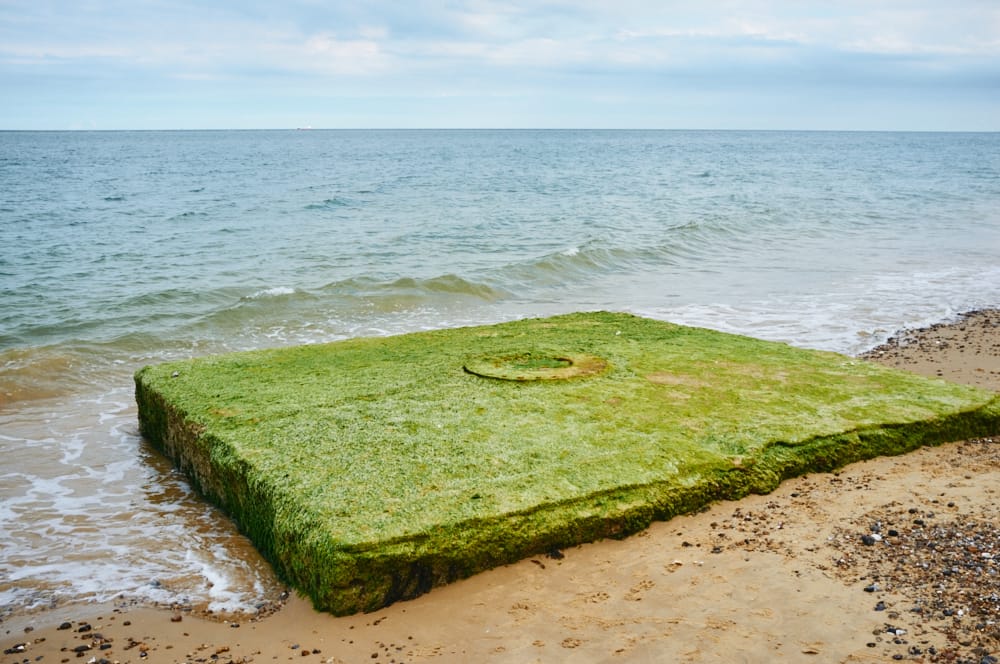 No idea what this thing is; there are two of them on the beach although the other one is not quite so covered in seaweed.