Sunday 16th April 2017
Three years after my first holiday in Malta, where I went alone, this April I went again, this time with Zoe. While it was nice the first time to not worry about anyone but myself when wandering around, it was obviously much more pleasant to have my wife with me :)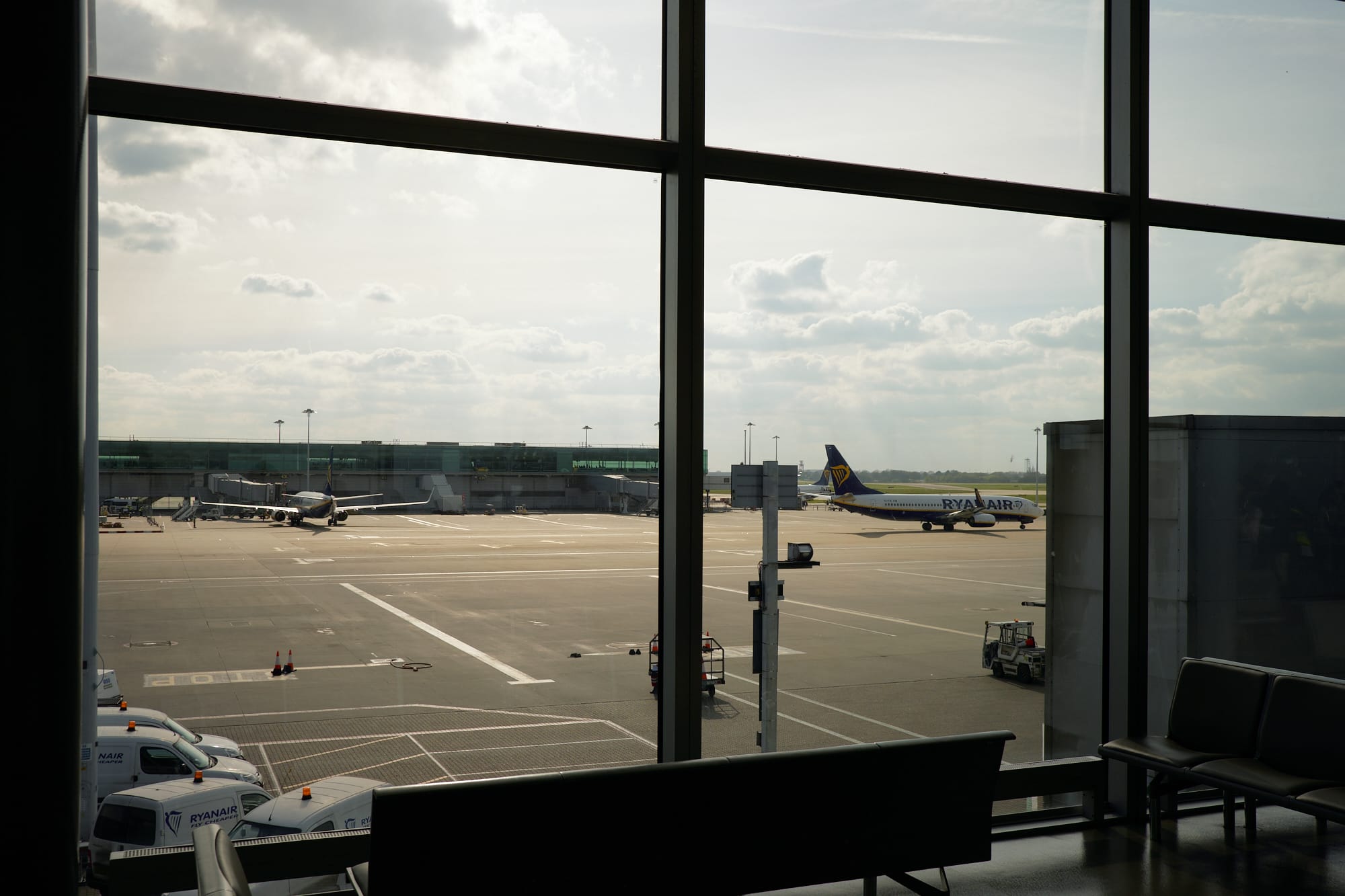 Our flight out this time was fairly late – we didn't arrive in Malta until 21:00 local time, so there wasn't much opportunity for pictures, and obviously we were fairly tired by then. On the plus side, we didn't have to get up at 5:00, so it was a nice relaxed start to the day, plenty of time for breakfast and no rush to drive to the airport.
We arrived very early for our flight so had a long wait in the departure lounge but eventually our flight was ready!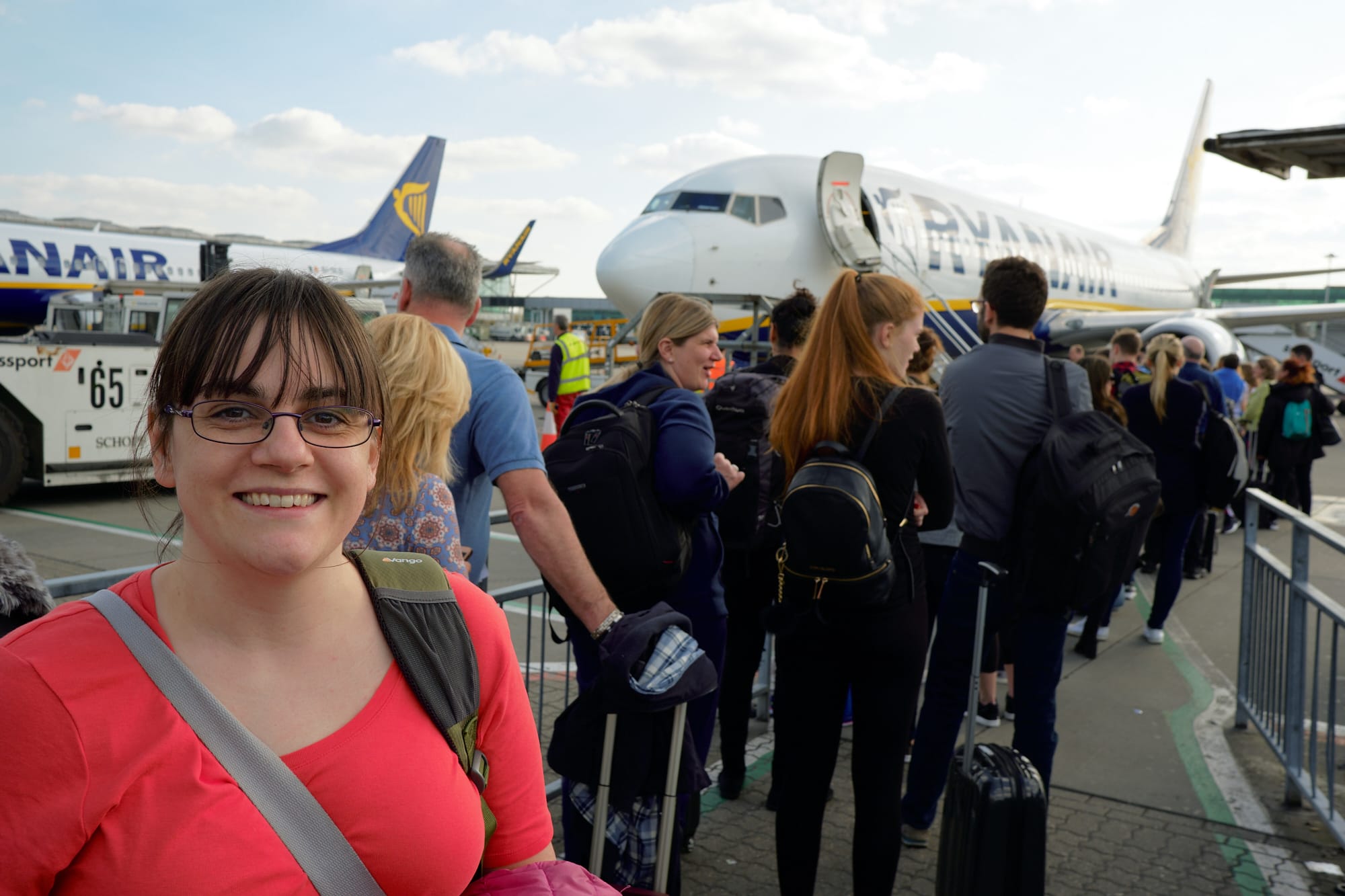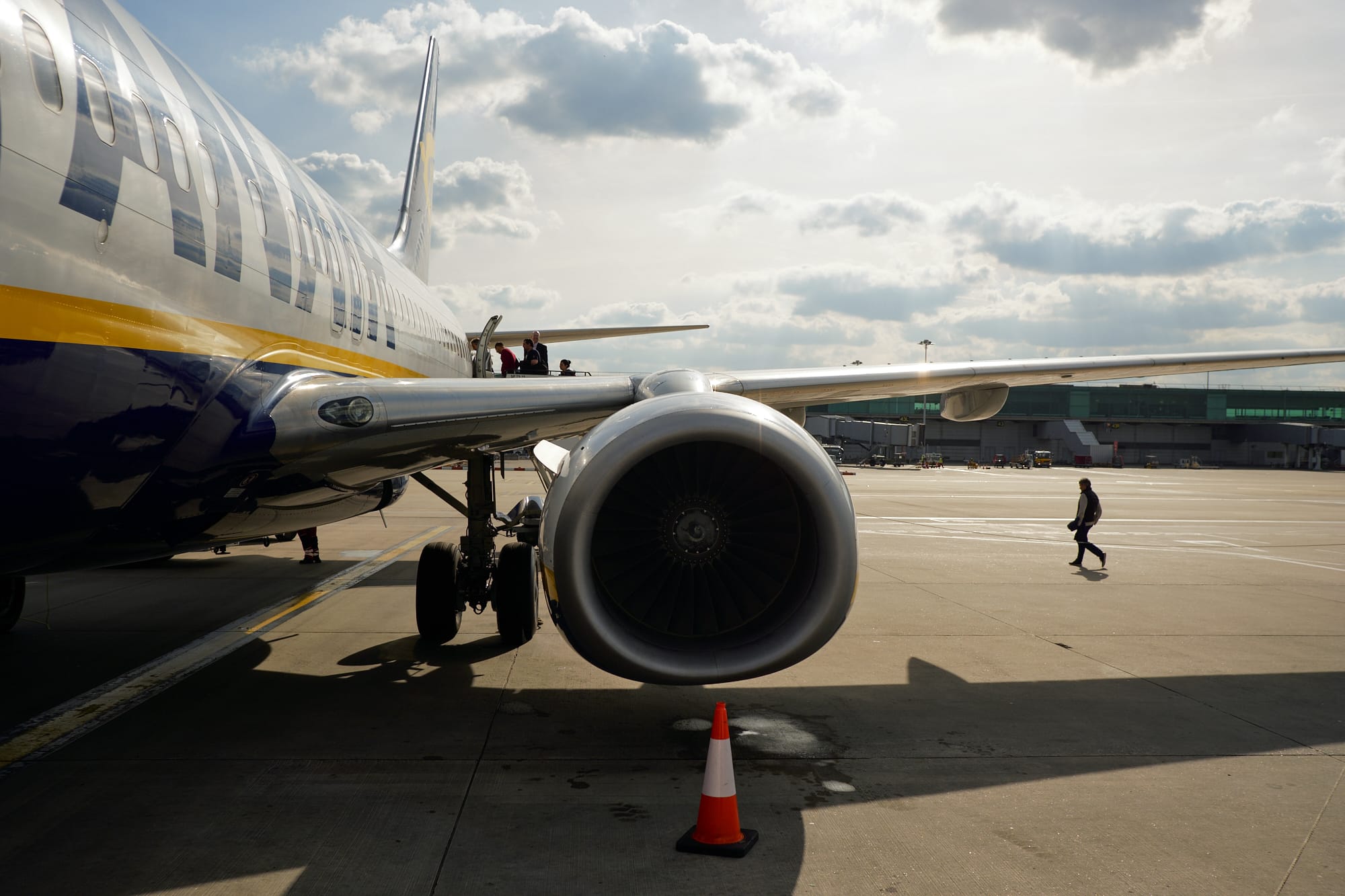 The plane (a Boeing 737-800) was, as befits the cheap Ryanair flight, was pretty cramped, but it's "only" a three hour flight, and I got a window seat again, so not all bad.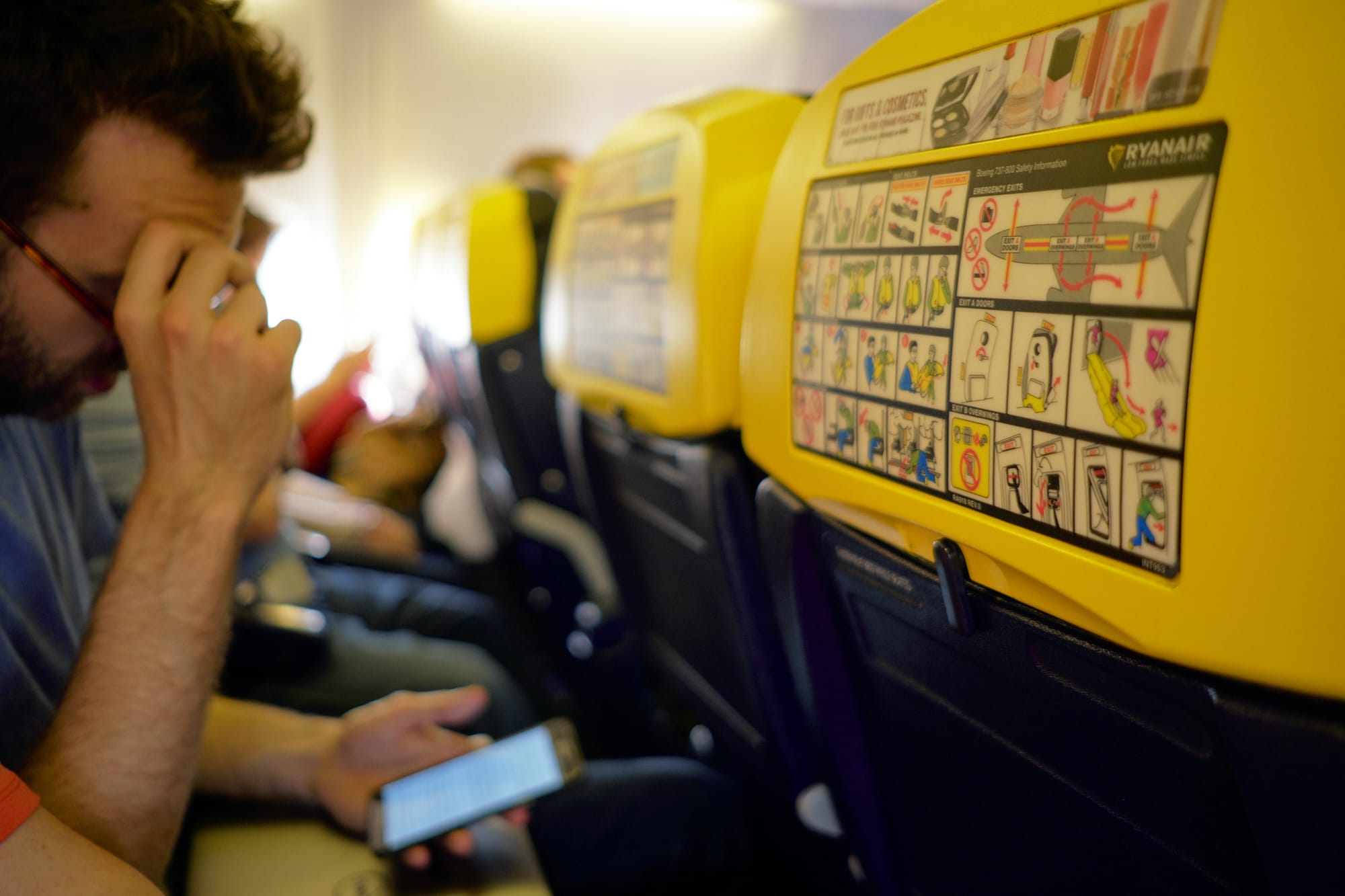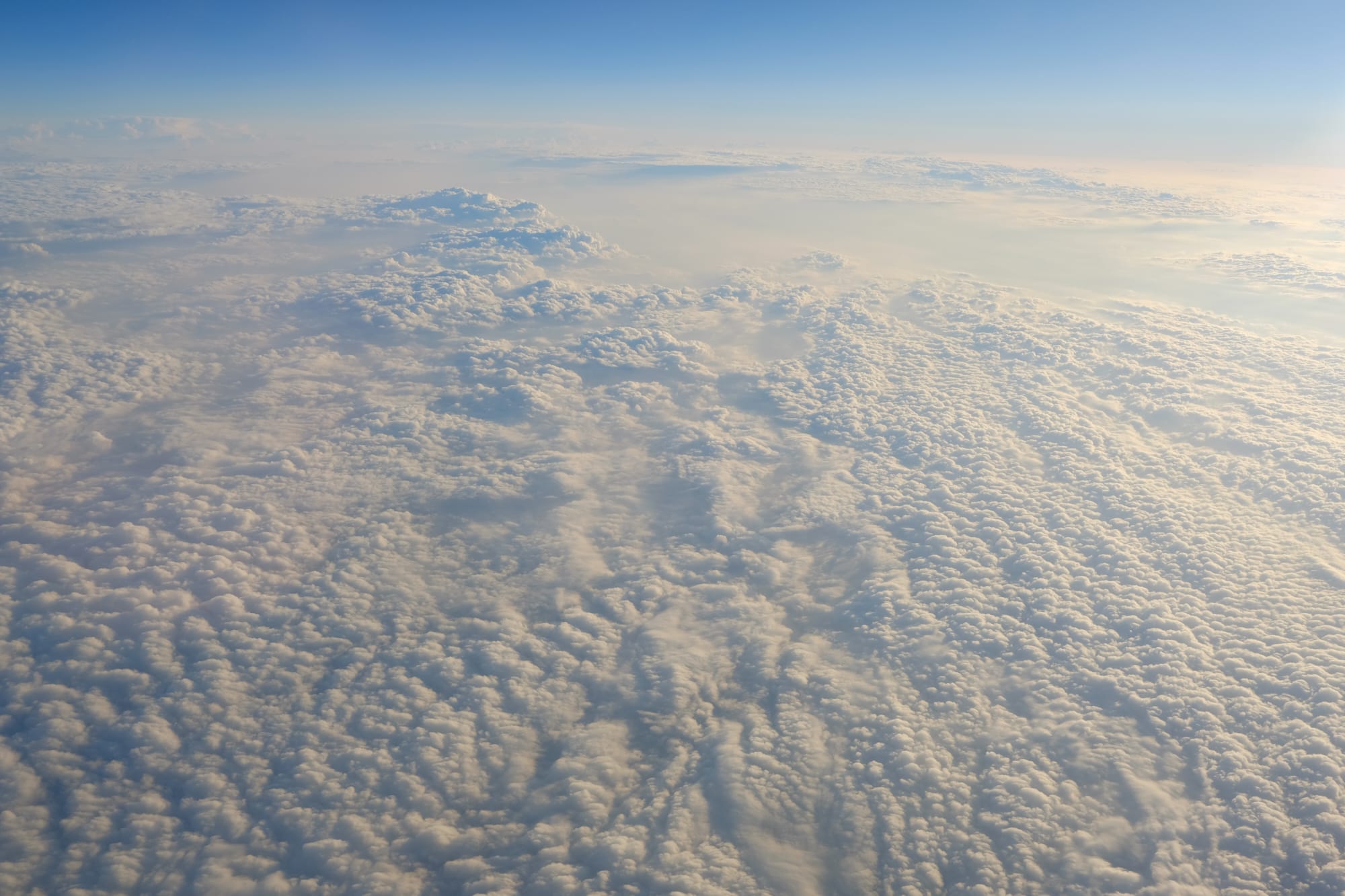 By the time we landed and got through customs etc. it was dark, so there wasn't much left to do but head for my parents' flat and go to bed.
Thus concludes the first day! A rather short one, admittedly, but the next day held much more interesting explorations! As with the previous trip, I'll have a separate post on the camera equipment I used, but spoiler alert: the Fuji XF 23mm f/2 is a really nice lens for travel photography.