Thursday 3rd April 2014
Posts in this series:
---
My destination for today was Għardira, the beach resort in Mellieħa, and being almost at the other end of the island from the flat, it was a two-hour bus ride away. Before I set off, I made myself a packed lunch and grabbed a bottle of Kinnie, a 'bittersweet soft drink made from oranges and aromatic herbs', native to Malta.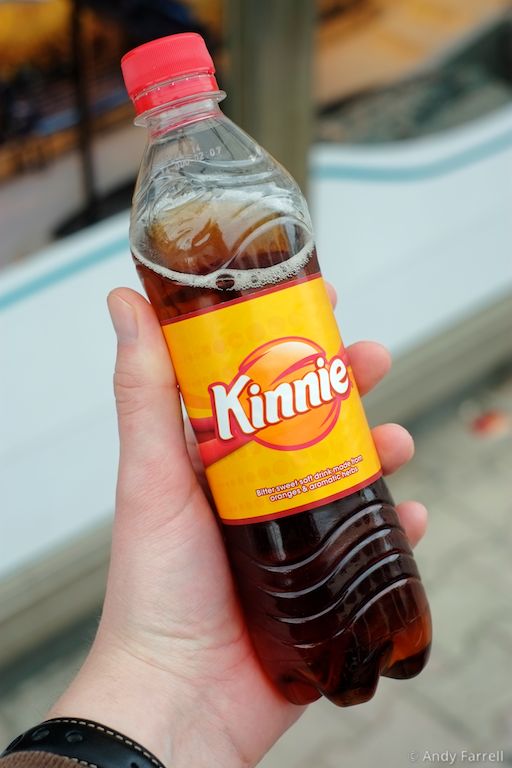 As the bus topped the hill in Mellieħa and descended towards the beach resort, I began to have my doubts about the destination: it seemed rather empty of … well, anything of interest. Thus I decided to stay on the bus and see what its final destination, Ċirkewwa, would be like.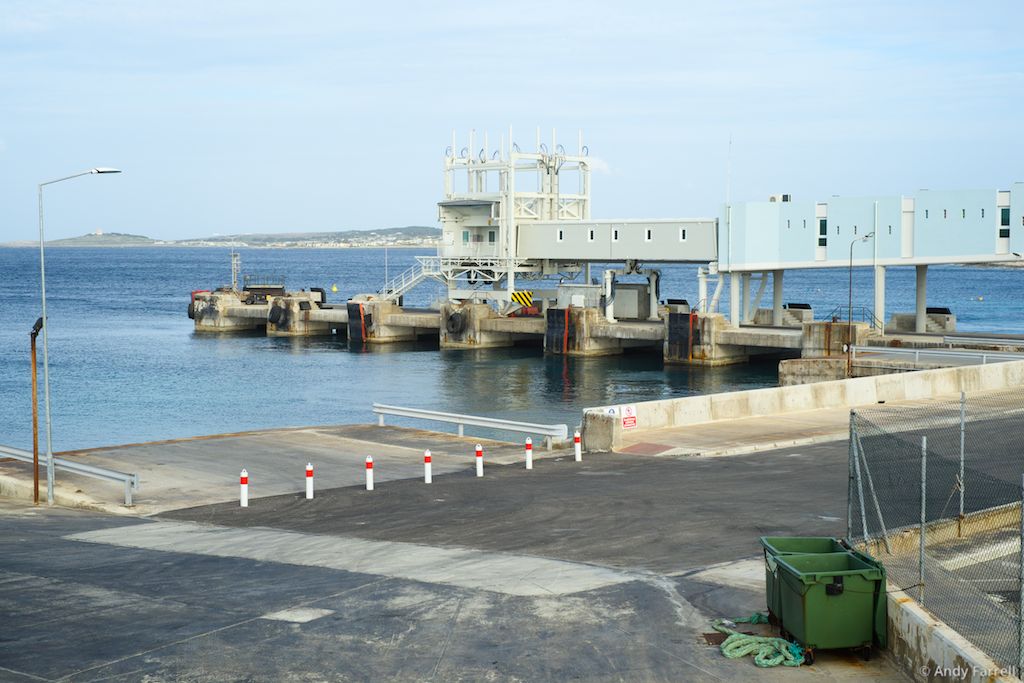 Turns out it's basically a ferry terminal and not really a lot else. I also hadn't realised, but Gozo is actually just north-east of Malta, and this ferry is the only way to get there.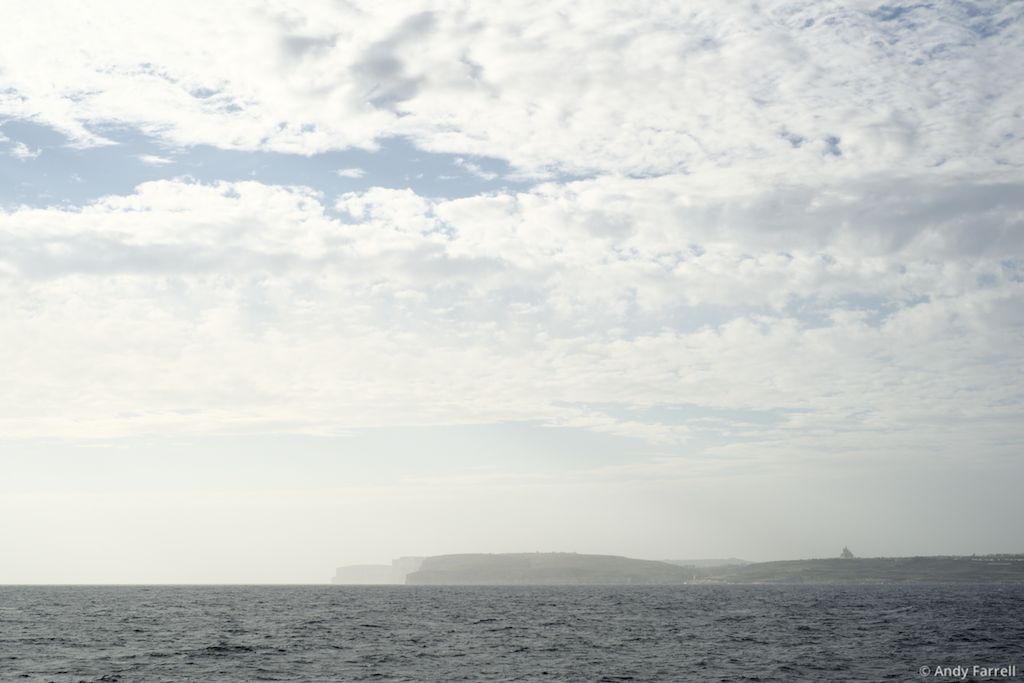 There is one other interesting feature there, and that's an old lighthouse.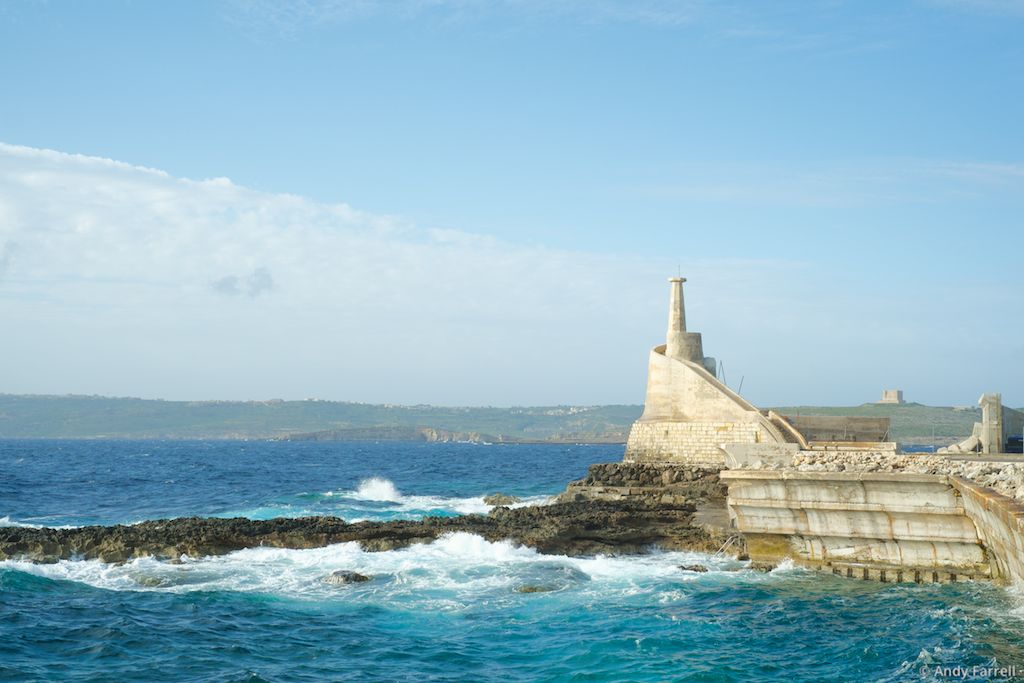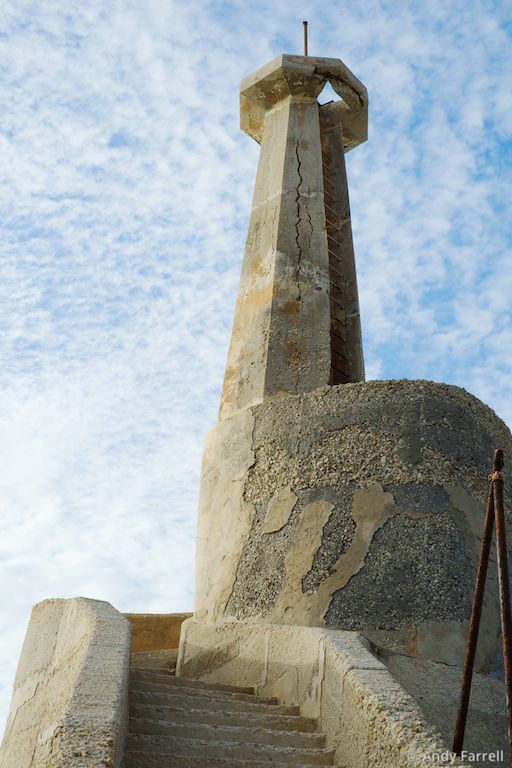 I didn't dare go up the ladder there, as there was quite a stiff breeze blowing in from the sea. The tide was in, too – normally I suppose one can go down off the sea wall and walk on the rocks, but today that wasn't possible.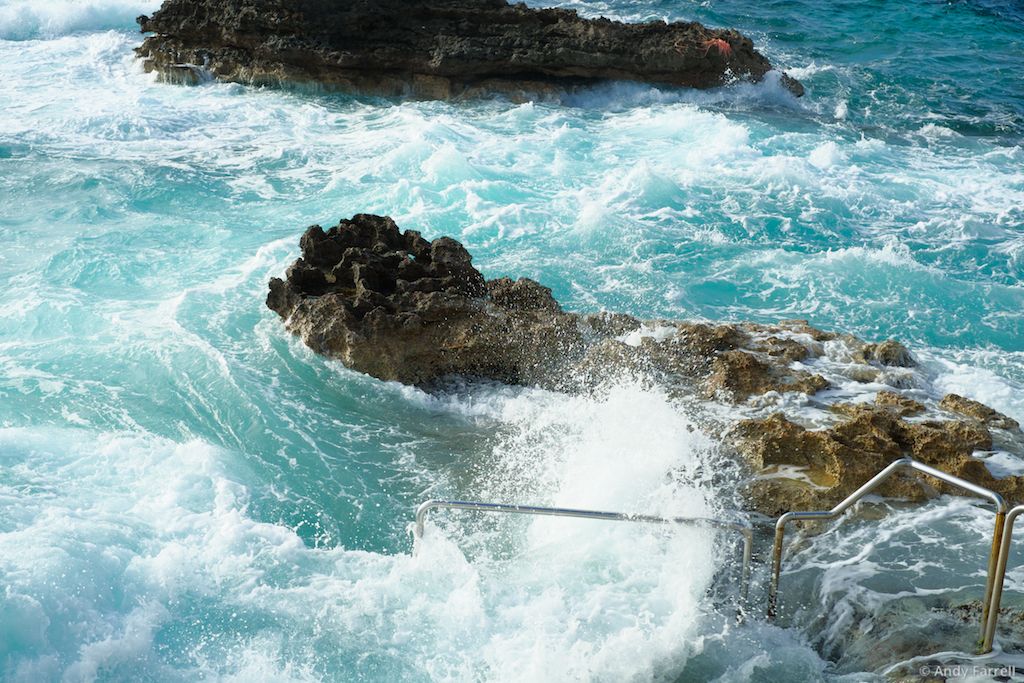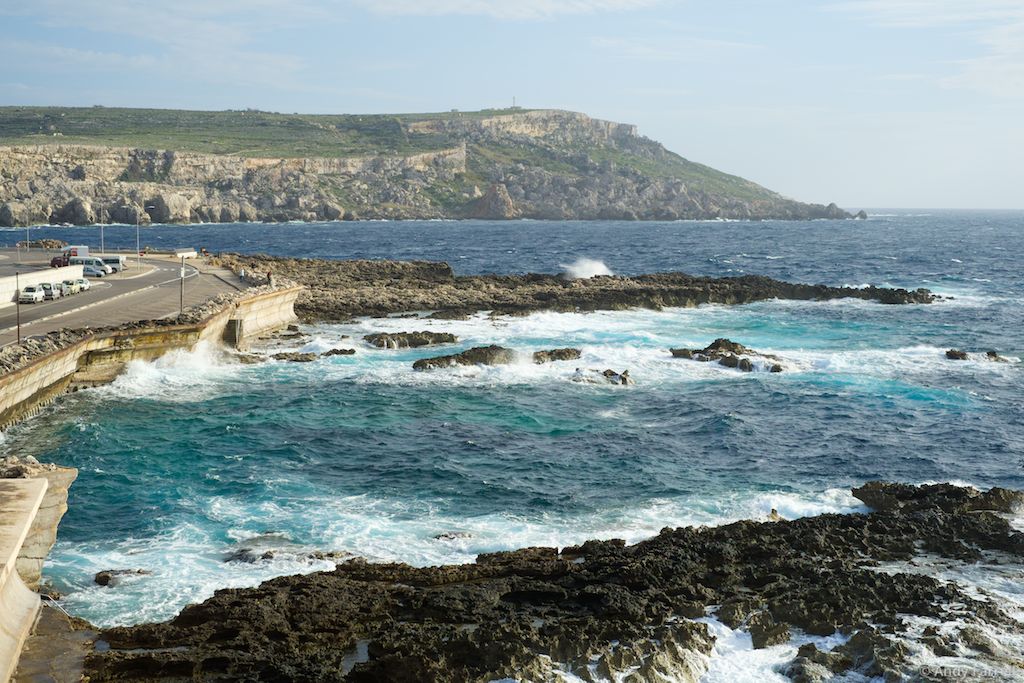 Since the sun was getting low and the clouds were thickening up, and since there wasn't much else to do in Ċirkewwa, I got on the bus and headed back to Valletta, just in time for a lovely sunset.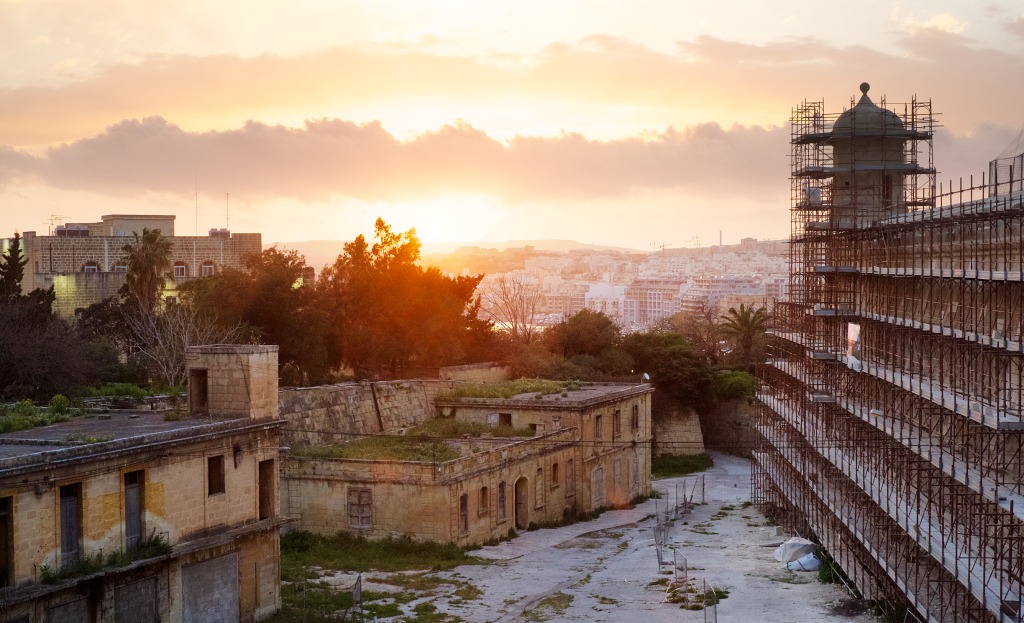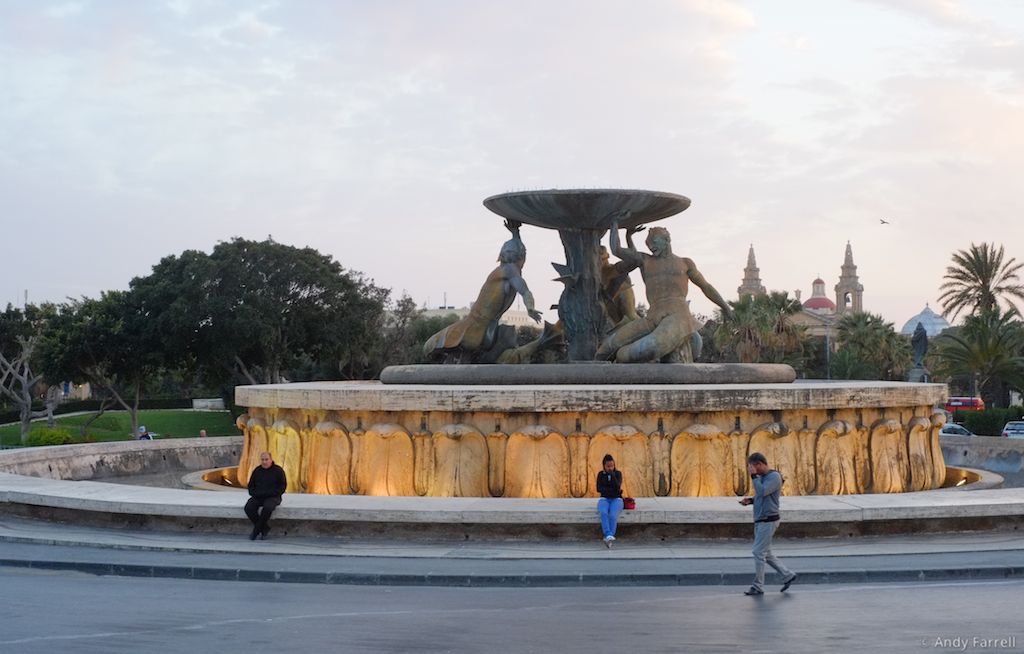 The fountain at Valletta bus station
The X-E1 goes up to ISO 6400 without much effort, and combined with the f⁄1.4 maximum aperture of the 35mm lens, I've become used to simply not worrying about light levels until it gets too dark to even see. And so, I went for a walk around the city after sundown.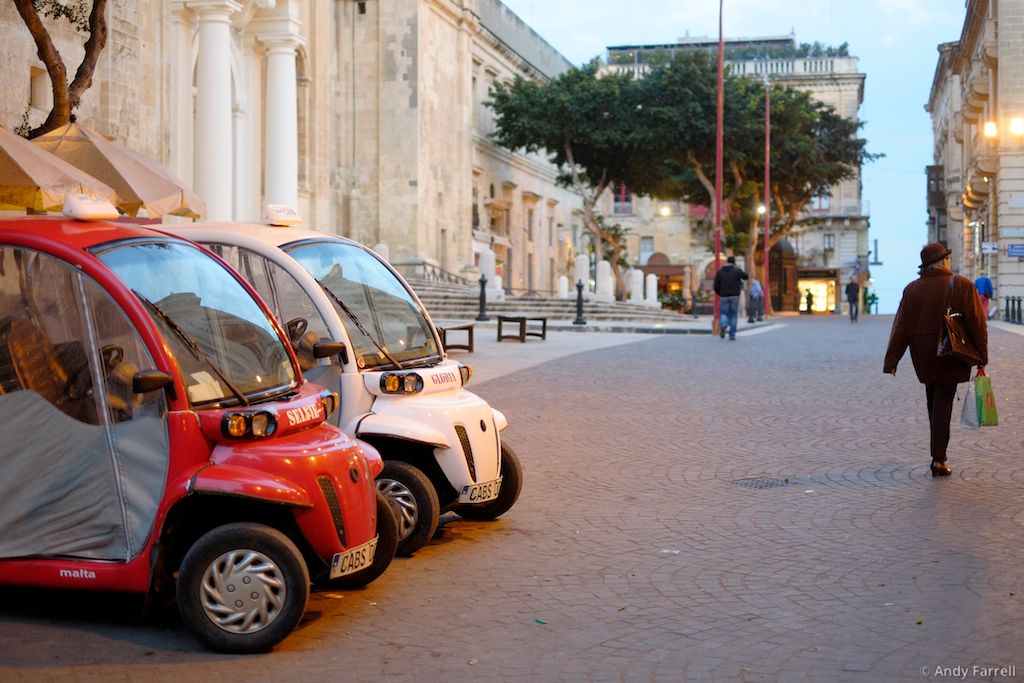 Electric tourist taxis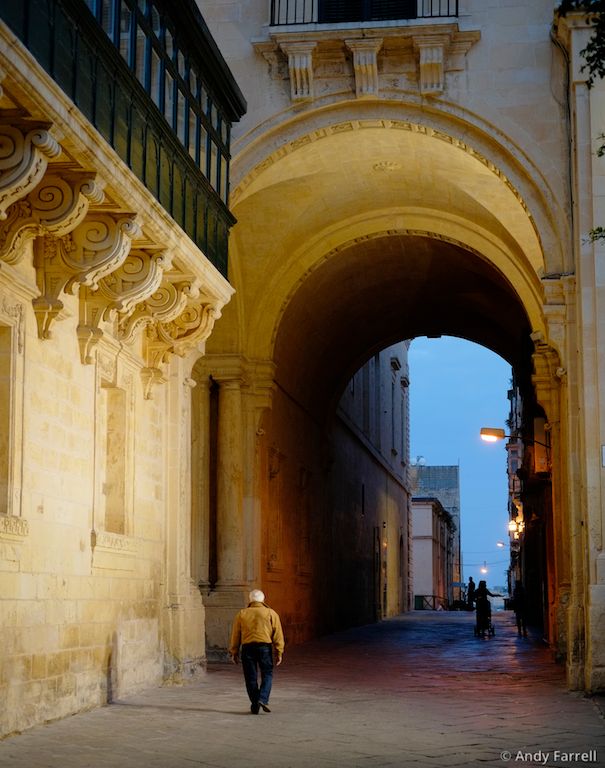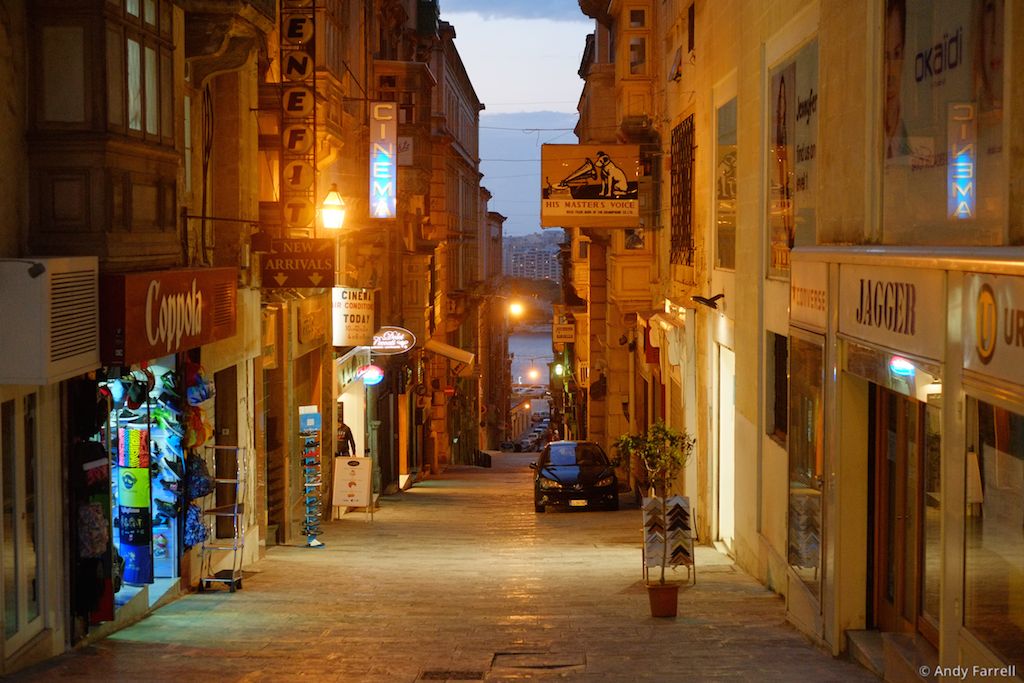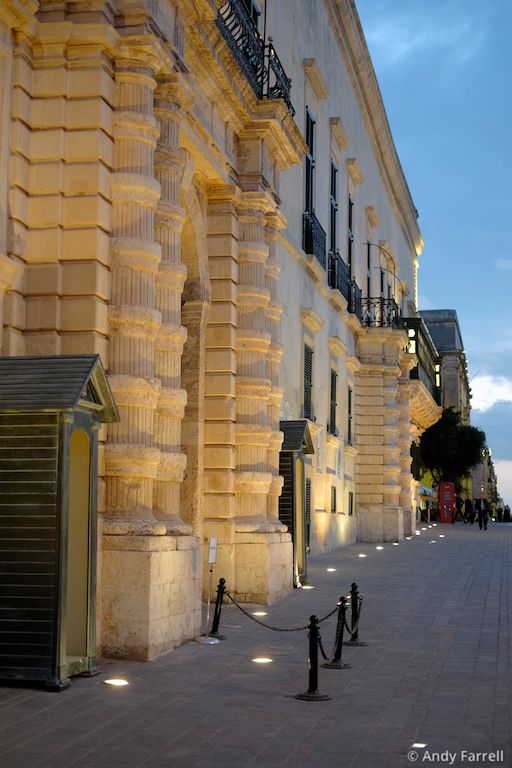 Valletta Palace Armoury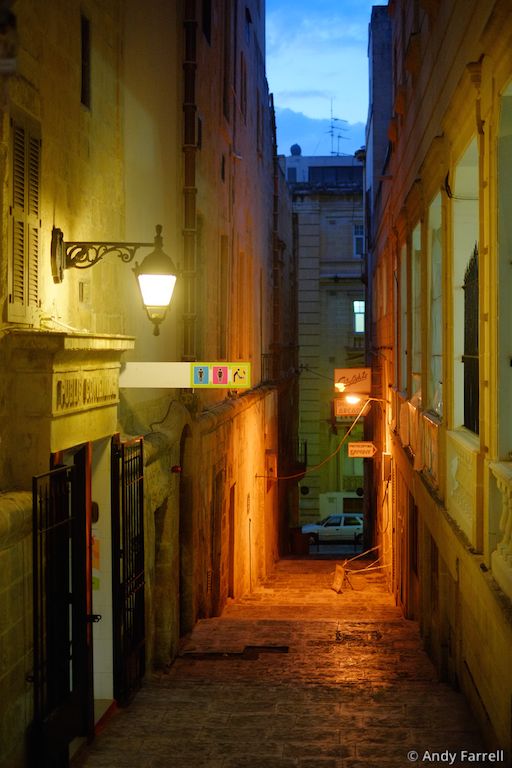 Finally I headed back to Birżebbuġa, to end my third day.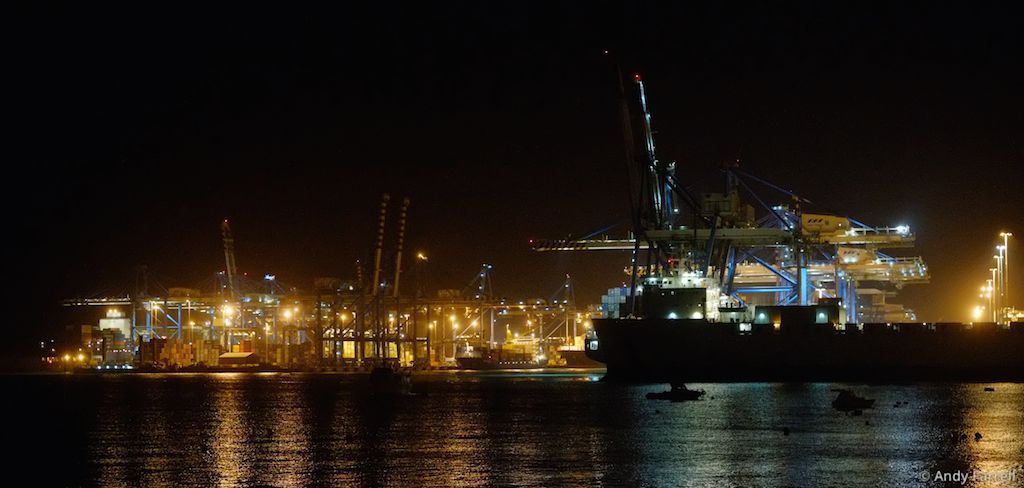 Birżebbuġa cargo port