Wednesday 2nd April 2014
Posts in this series:
---
This post, and most of the others in this series from now on, will be a little more image-heavy than Day 1's
Despite waking up fairly early – around 8 local time – I didn't get out of bed for quite a while, instead enjoying the lack of pressure to be anywhere at a particular time.
The flat, like many in Malta (and I suppose other hot places), has a flat roof upon which one may enjoy the sun, as my parents were doing. It also offers a good shelter from the still-cold wind, and a view over the town and bay of Birżebbuġa.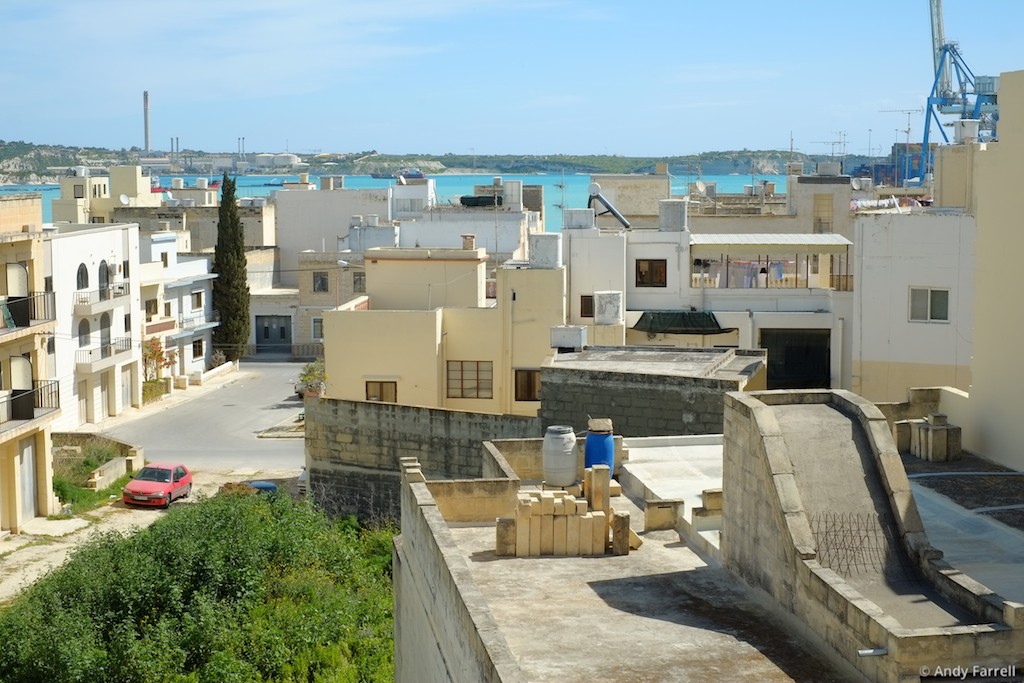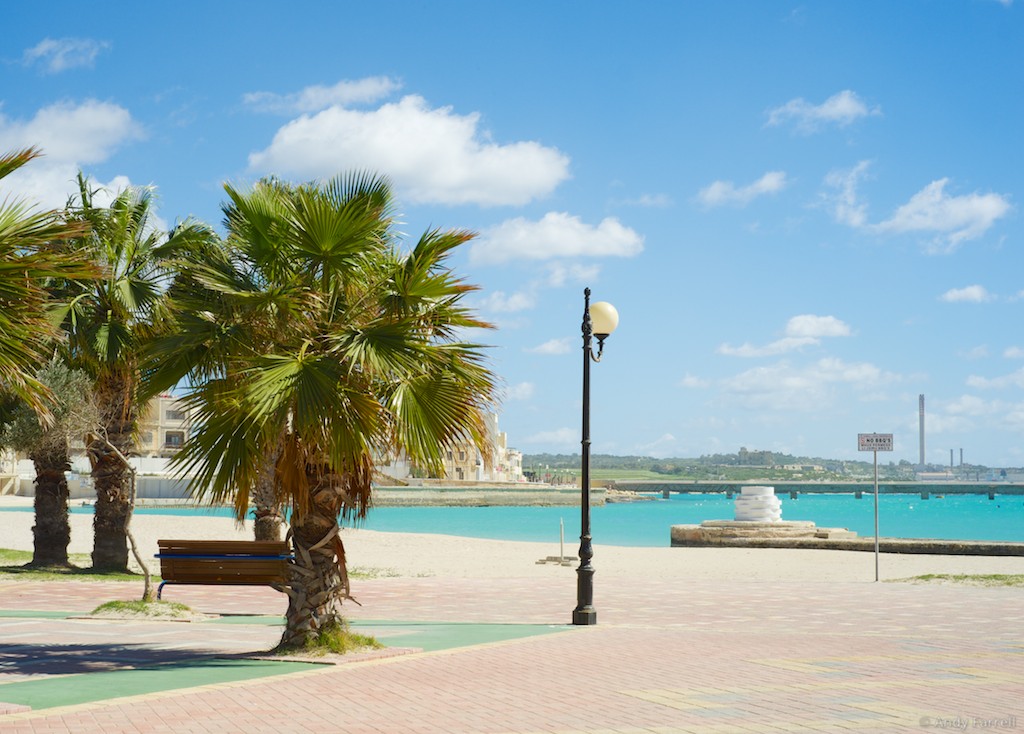 Marsaxlokk
Today's first stop, a fishing village for lunch (it's pronounced 'Marsa shlok'). It's very picturesque, with lots of traditionally brightly-coloured boats and as in Pretty Bay, the water is a lovely turqoise colour with little grey fish swimming about.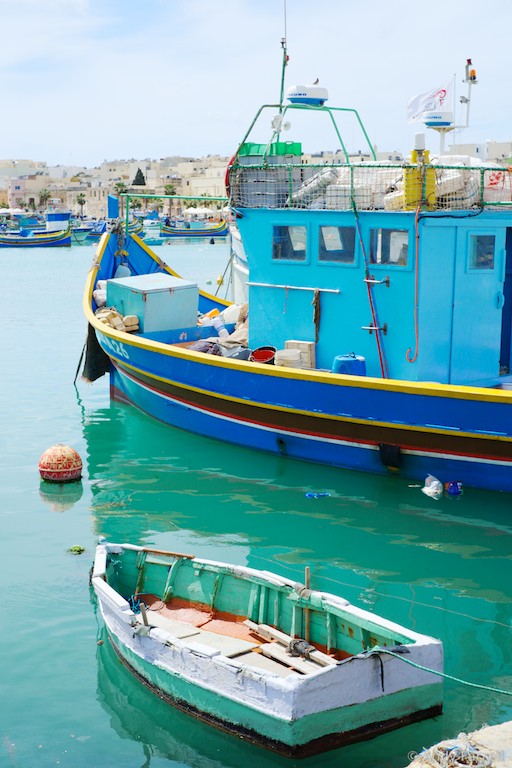 As with seemingly every town in Malta, Marsaxlokk has at least one church and several cafés. There's also a market that convenes on Sundays.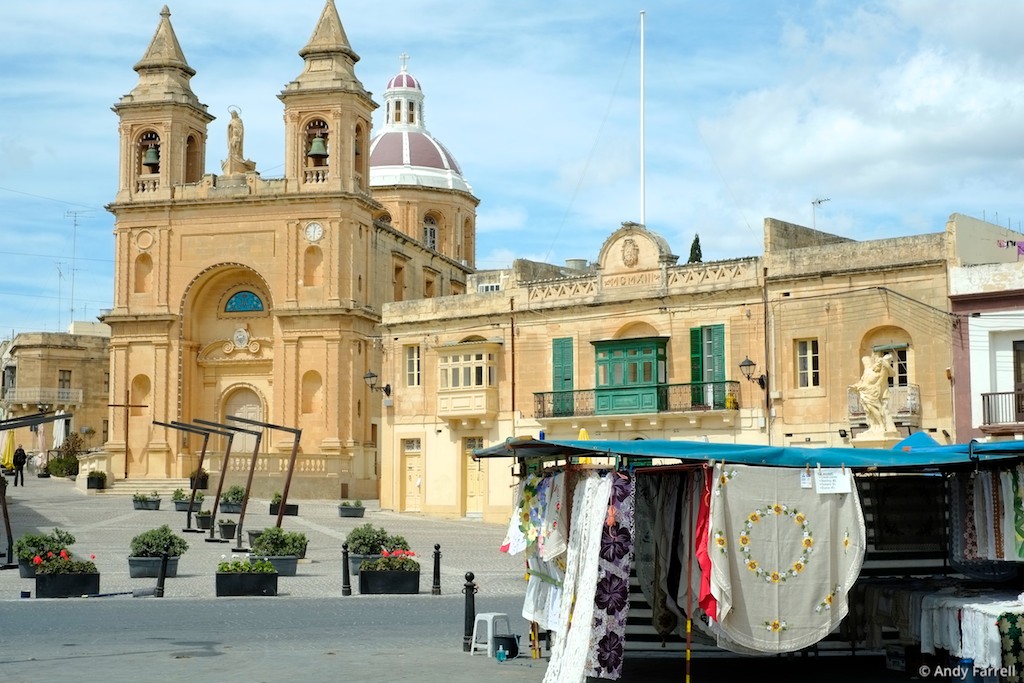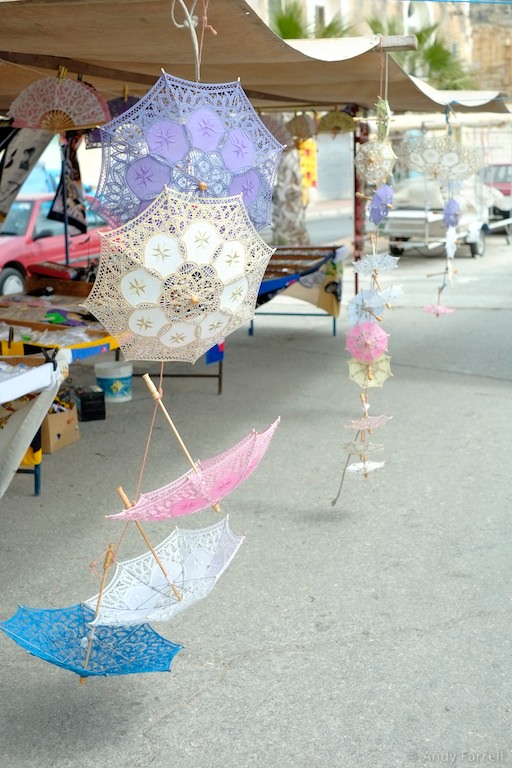 Also like many other places, the buildings are in various states of (dis)repair.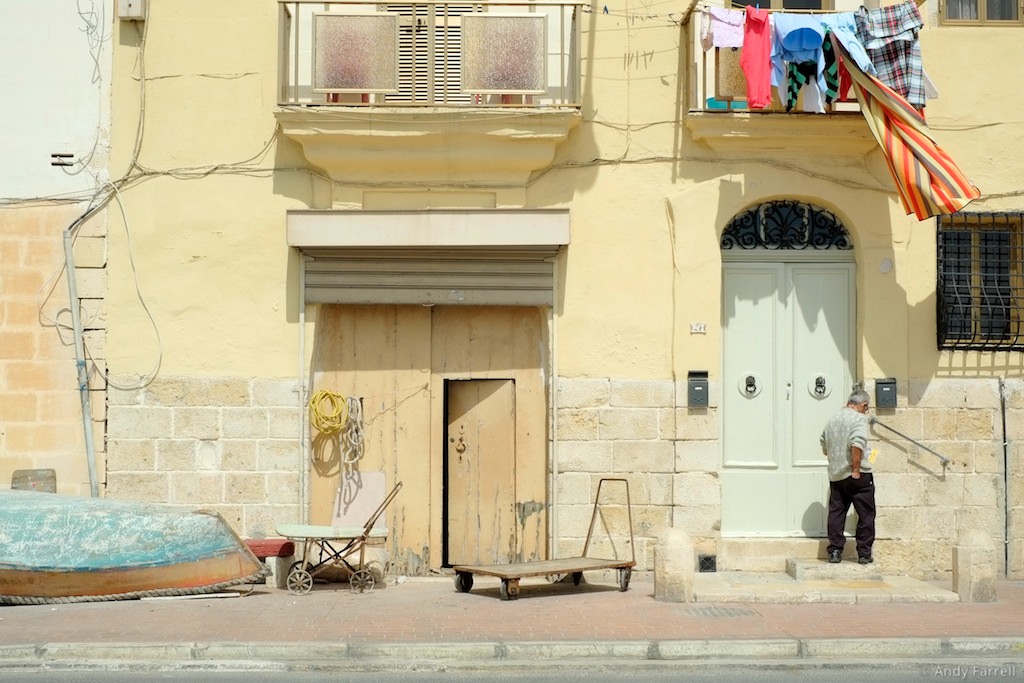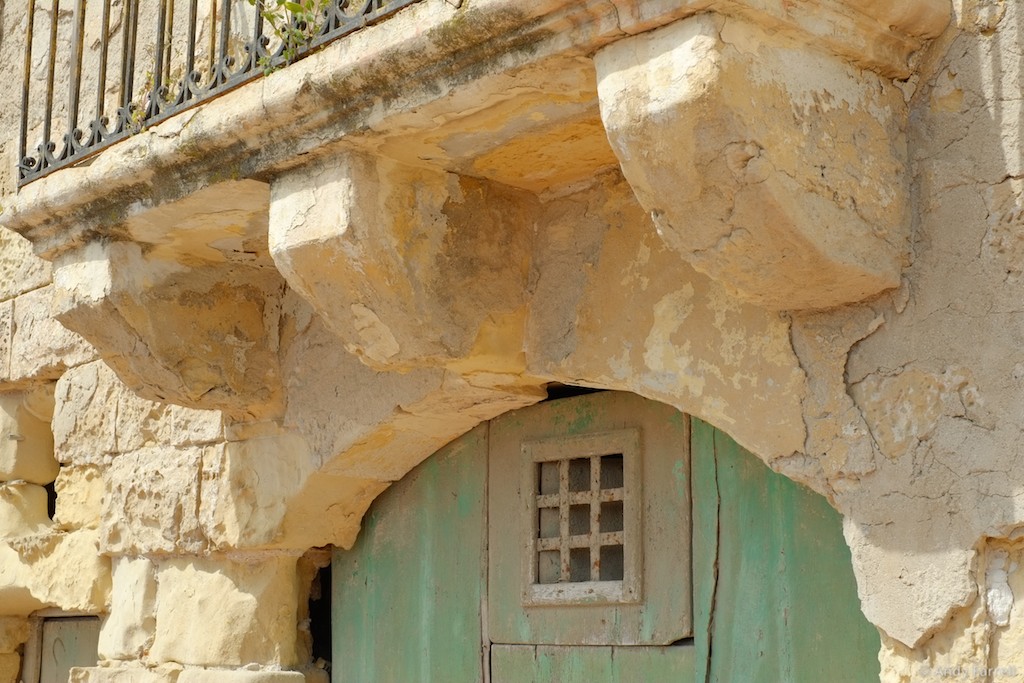 One thing I noticed here is the lack of noise – it's surprising how much you notice the background roar of traffice when it's not there. Something else that stood out in my mind was the proliferation of solar panels – obviously, being a Mediterranean island, Malta gets a lot of sun, and it's nice to see that being taken advantage of.
Valletta
The second place we visited is the capital city, located on a natural peninsula, around forty minutes' bus ride from Marsaxlokk. From the bus terminal, there's a bridge over a deep ravine leading into the city centre.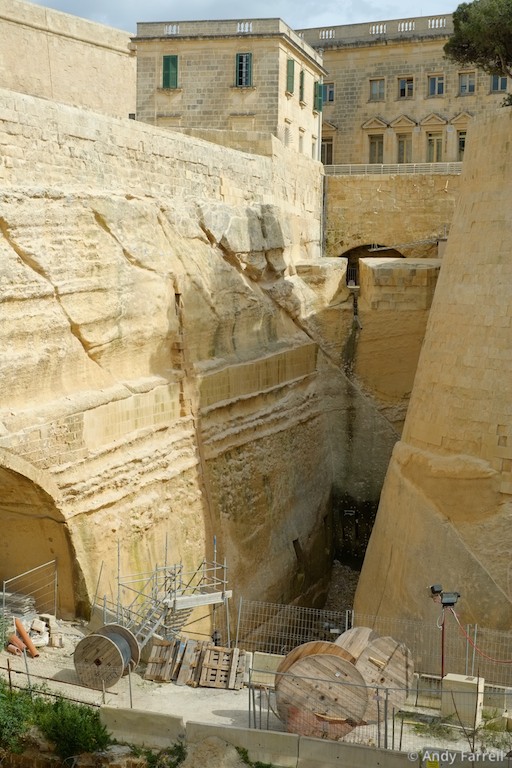 The centre itself is much like any small city, with plenty of 'touristy' places, but further out things appear more traditional.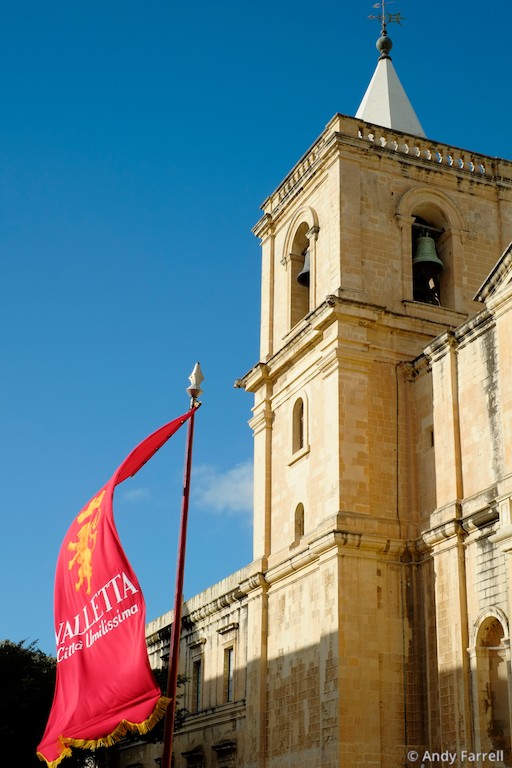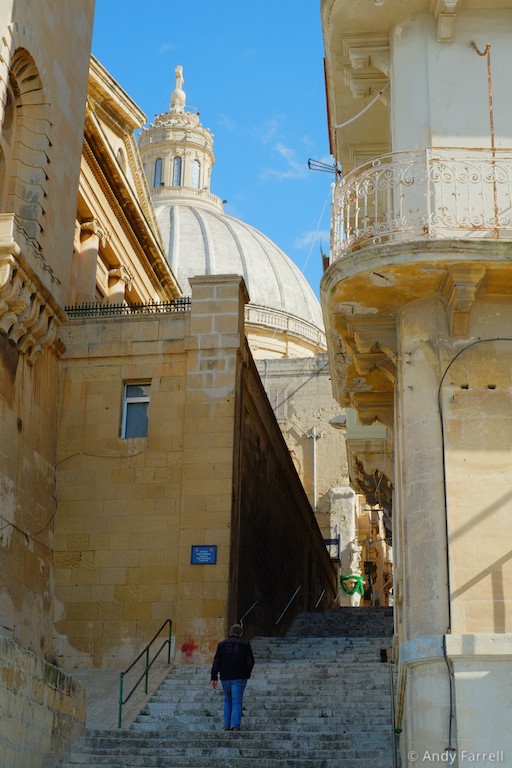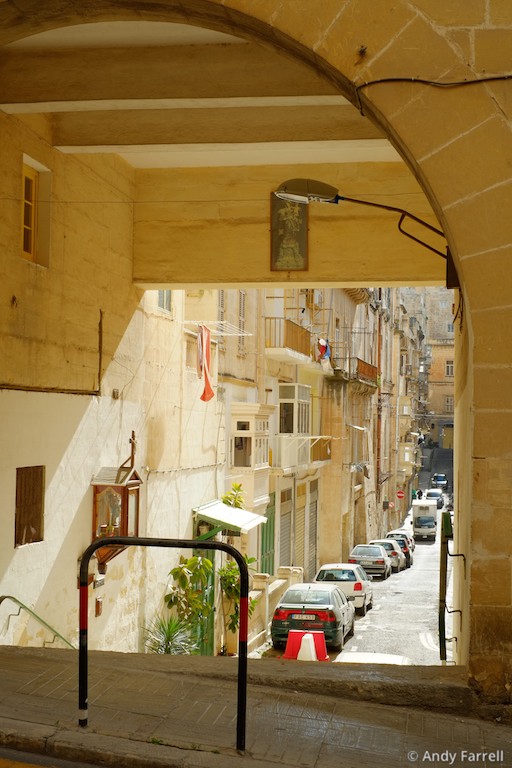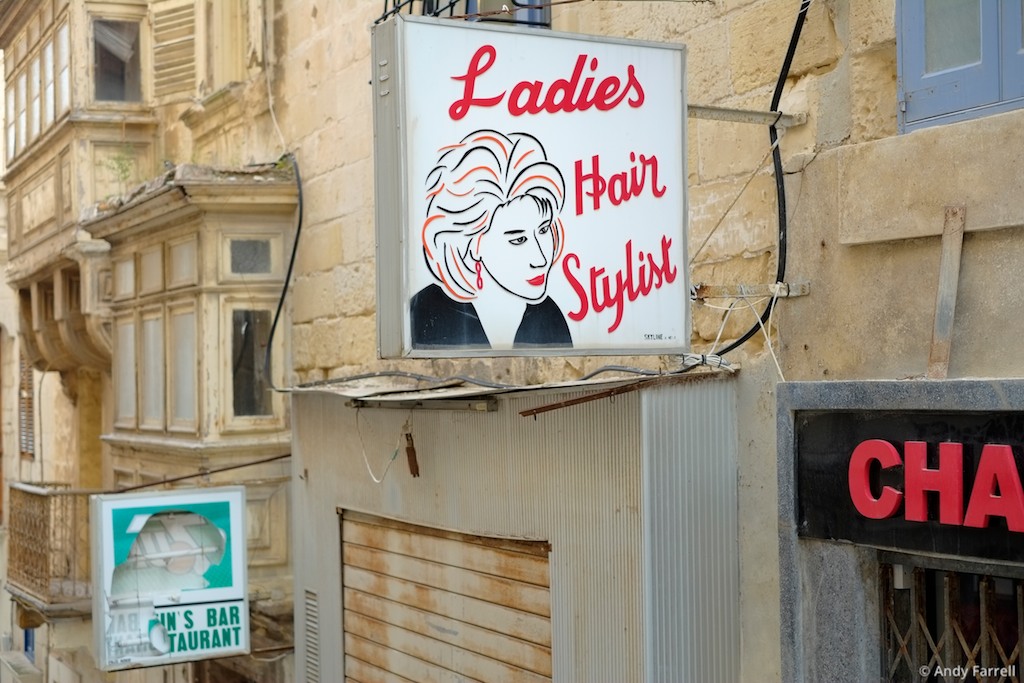 Since the city is on a peninsula, there's plenty of room for its two harbours, Marsamxett and the Grand Harbour.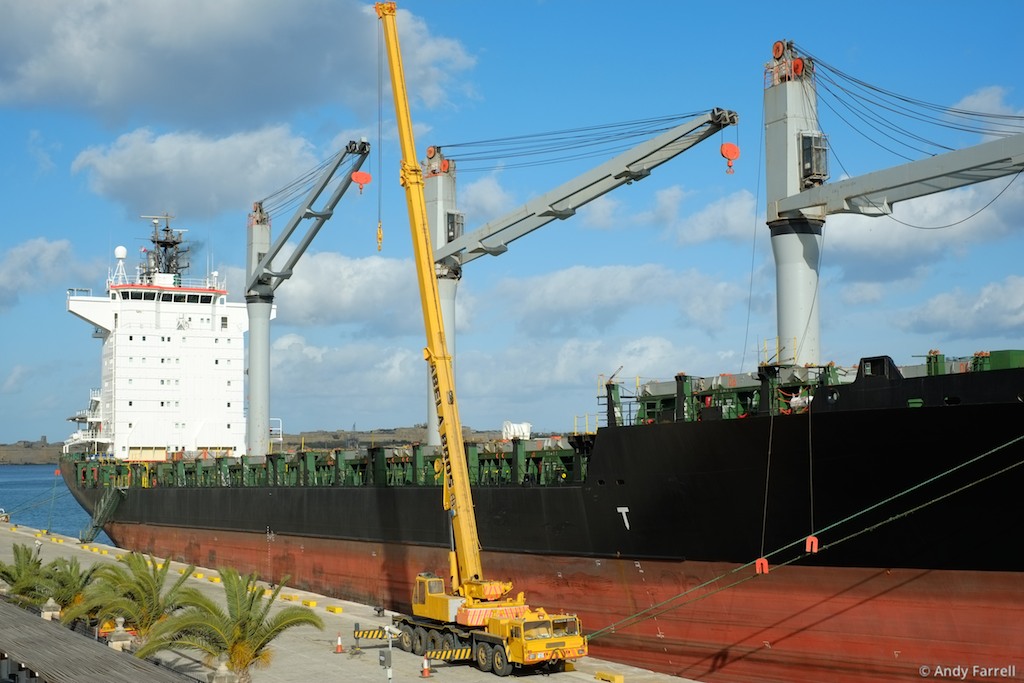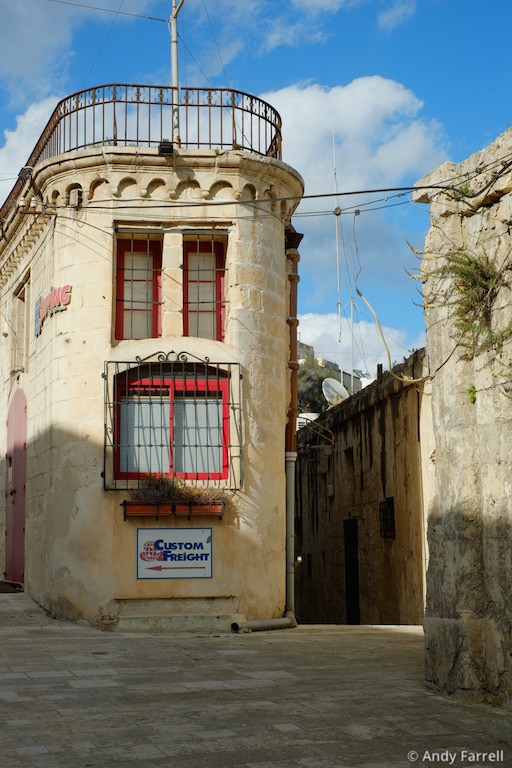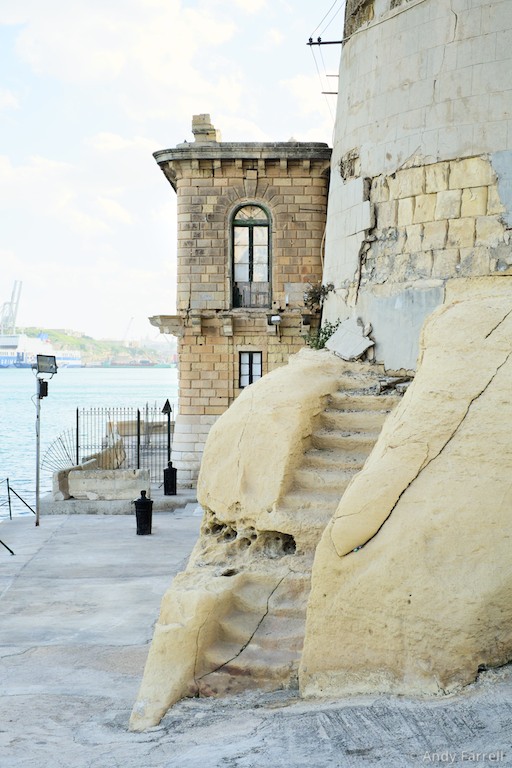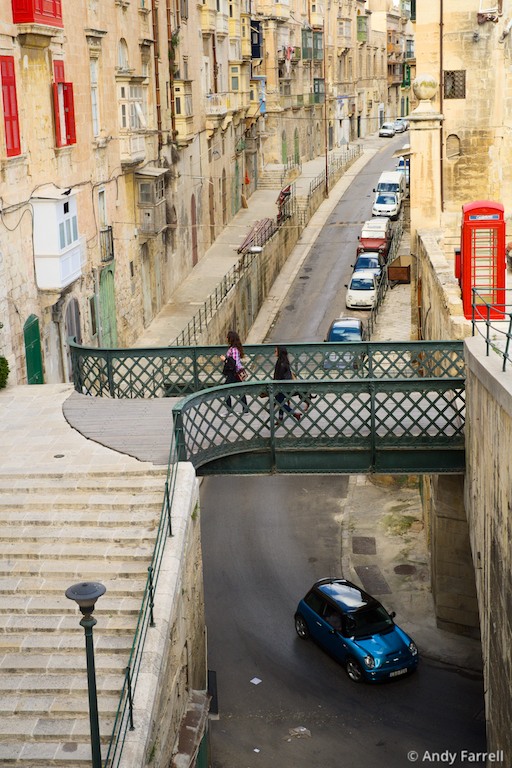 Many of the roads are old, and have been worn to a smooth shine.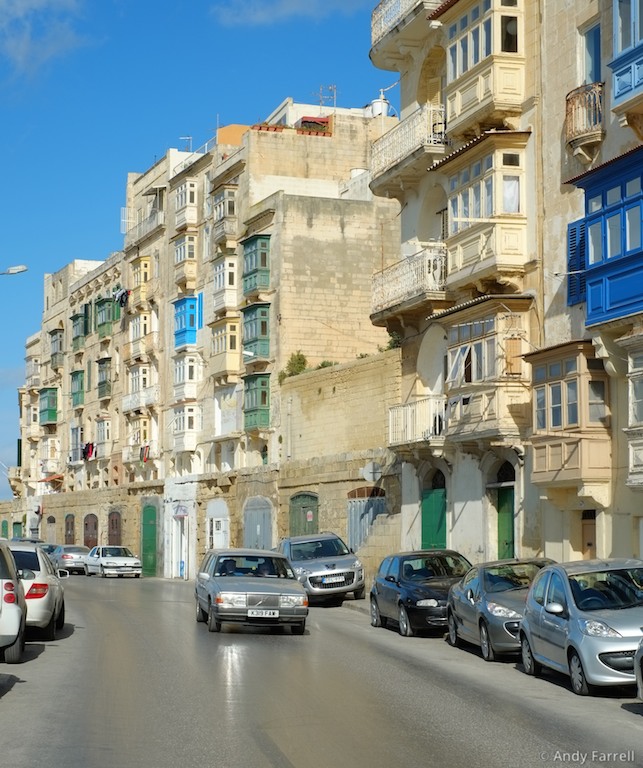 The sides of the peninsula mean quite a steep climb back up to the centre, and since it was getting late we decided to head home. On the way back we saw an old house for sale, and it looked really nice in the setting sun.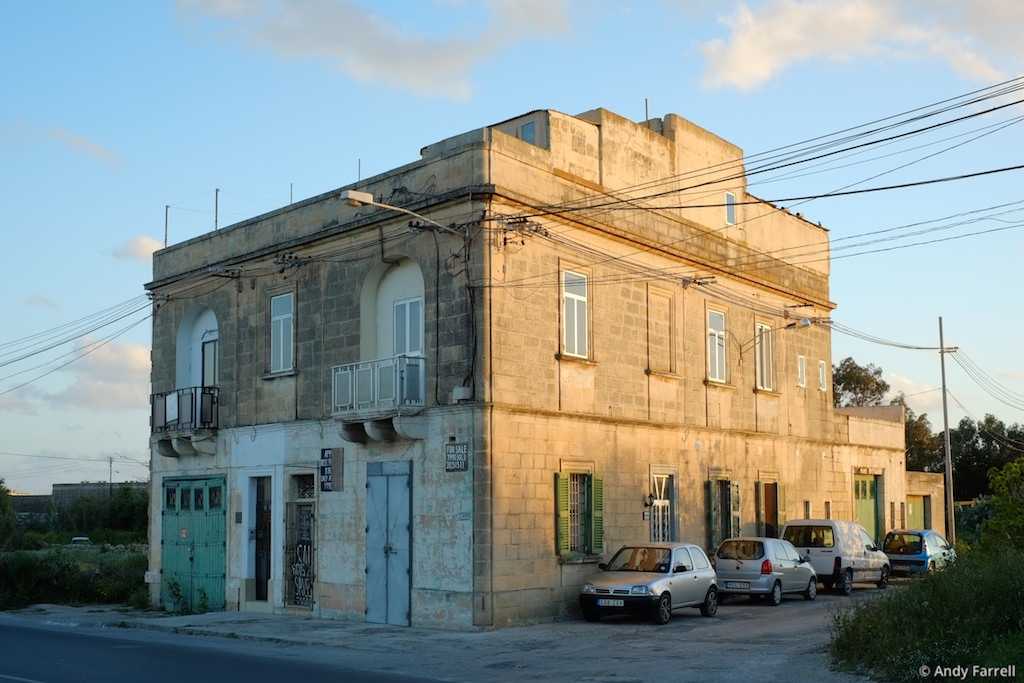 Thus ended my second day in Malta. More to come!