Wednesday 4th January 2017
I guess 'challenge' isn't the right word really, more of an inspiration: this is a list of photo idea prompts for the next 30 days, which I saw on Rinike's blog.
Self-portrait
What you wore
Clouds
Something green
After dark
Obsession
Changes to come
Routine
Someone you love
Childhood memory
Something blue
Sunset
Cannot live without
Eyes
Silhouette
A good habit
Technology
Your shoes
Something you want
In my bag
Faceless self-portrait
Inspirational
Patterns
Animal
Strangers
Close-up
Celebration
Flowers
Black & white
Self-portrait
I'll post the first picture today but after that, to avoid spamming the posts list I'll wait until each 5th day.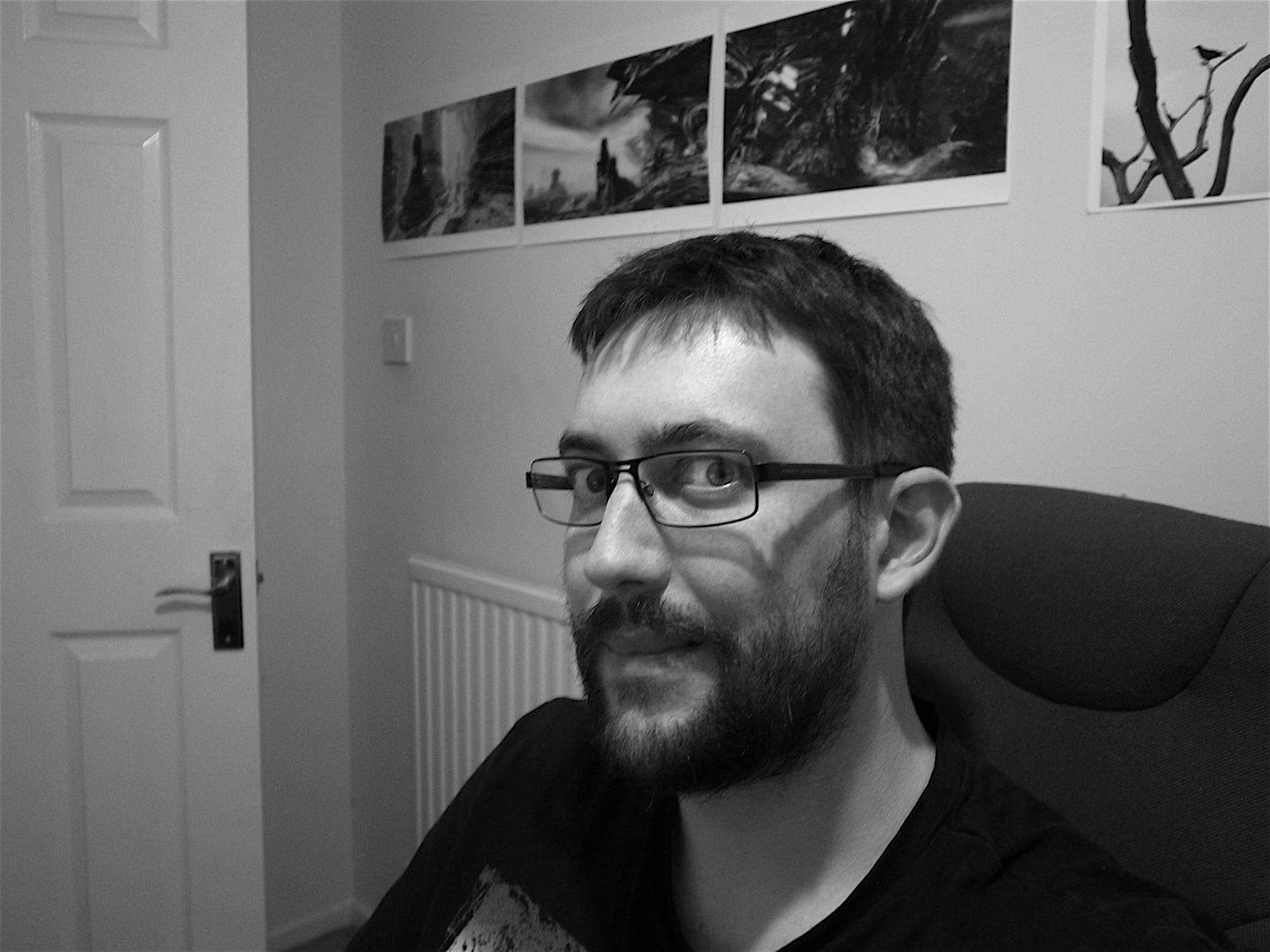 I recently found the battery charger for my Ricoh GR Digital III, and since I had the camera handy on my desk I figured I'd use it for today's picture. It is not ideally suited to portraits, self or otherwise.
I'll try to use it a bit more in the coming days and see if I have anything worth writing about a 7 year old camera. It's nice, though, except sometimes when I switch it off it makes a horrible buzzing/grinding noise and the lens fails to retract.